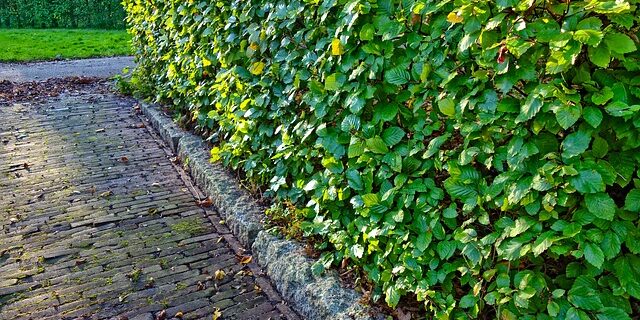 Get a quick no obligation quote It's free and will only take a jiffy!
What are the Best Trees for Hedges?
If you're thinking of planting a hedge, good for you. The benefits are many, from supporting wildlife to enhancing privacy and creating a pretty focal point. But what are the best trees for hedges? Join us as we look at which trees make the ideal hedge, and share our top hedge growing tips.
Why plant a hedge in your garden?
There are so many good reasons to plant a hedge in your garden. These include:
Creating a focal point – a hedge looks appealing year-round. Even in the winter with its bare twigs, there is something alluring about a garden hedge.
Privacy and security – hedges make excellent privacy screening, and the thorny versions make excellent natural security measures. They can also reduce noise pollution.
Great for wildlife – from birds and bats to mice and hedgehogs and so many more species, hedges provide the perfect haven and food source for wildlife.
Good for the environment – hedgerows have the ability to store damaging carbon dioxide, locking it out of harm's way for its entire lifetime and helping fight climate change in the process. Hedges also help to purify the air by taking in CO2 and putting oxygen into the atmosphere, which is particularly important in urban areas.
What are the best trees for hedges?
Inspired to plant a hedge in your garden? Here are some of our favourite evergreen and deciduous species, all of which are UK native (here's why it's important to grow native trees).
Beech
Beech is a tree that lends itself perfectly to hedging. Its beautiful green leaves turn the most stunning shade of golden bronze in the winter, and stay on the tree year-round. It's also a fast-growing species, so perfect for creating privacy hedging. Beech is also a major draw for wildlife, supporting around 100 different insects and providing seeds for mammals.
Blackthorn
One of the most redeeming features of the blackthorn tree has to be its abundant spring blossom, not forgetting of course its delicious black fruits – sloes – that it gifts in the summer. Blackthorn is an excellent food source for an array of wildlife, including butterflies and moths, its blossom is valuable to pollinators, and its thorny branches provide cover for nesting birds.
Hawthorn
Resilient and hardy, hawthorn is an incredibly attractive tree, perfect for hedging. Witness the stunning blossom in May, followed by lovely red berries in the summer. This tree supports lots of wildlife, with birds being attracted to the fruit, as well as the nesting cover provided by the thorny growth.
Yew
Yew is an evergreen tree with needle-like leaves. It is one of those species that lends itself to topiary, and due to its dense structure, it provides a lovely backdrop to any garden, making it one of the best trees for hedges. Birds love the tasty seed coverings, and also enjoy taking cover in the year-round dense growth.
When to plant a hedge?
The best times to plant a hedge are autumn and winter.
Deciduous hedges are best planted mid-autumn to late winter, whilst evergreen hedges do best when planted in autumn.
If the ground is waterlogged or frozen, put off planting the hedge until another time.
Never plant a new hedge under an existing tree, as the plant will compete for water and nutrients, as well as light.
Always leave a good 30cm between your hedging plants. If you are looking to achieve a nice, thick hedge, plant in a double row at 40cm intervals in a zigzag pattern.
Weeding around your hedge is essential. Try mulching to keep weeds at bay, as they will drain the vital nutrients from the soil.
Be sure to water generously following planting. Going forward, you won't need to water the hedge too much, unless there is a prolonged dry spell, in which case make sure the water soaks well into the soil.
Finally, make hedge trimming and maintenance part of your hedge care routine. There are plenty of hedge trimming tips you can follow to keep your hedge looking its best and in healthy condition.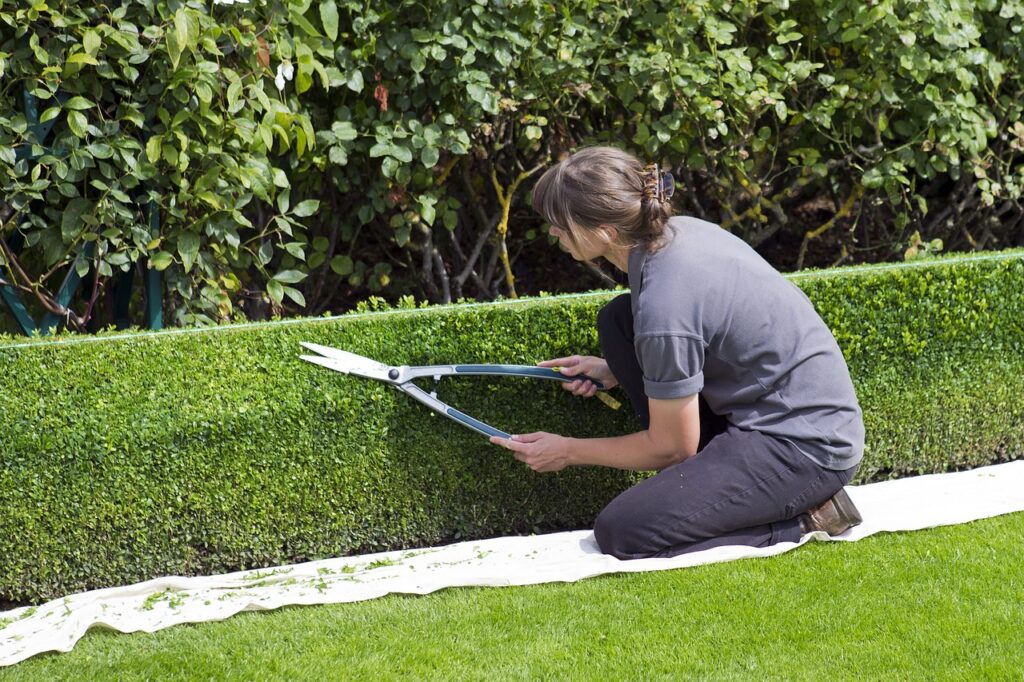 Professional Hedge Care from TH Trees Ltd
At TH Trees Ltd, we have been specialising in hedge trimming Essex wide for almost two decades. We offer a value-added service that you can totally rely on; one that is widely trusted and recommended throughout Essex and that is Trading Standards and local authority approved and carried out in line with British Standards.
For a no-obligation quotation and helpful advice from a qualified Essex hedge maintenance specialist, call TH Trees Ltd on 01268 642 814.
Aug 2, 2023
Bamboo removal
I want to thank Mark and the team for the fantastic job they did in removing the bamboo plants from our garden. They all worked extremely hard and kept us in touch with any problems that arose. They arrived when they said they would and when they were finished, they cleaned up after themselves and left our garden clean and tidy. I would definitely recommend TH Trees to anyone who wants their bamboo problem resolved.
Thank you very much Christopher for leaving us such a lovely review. It was a pleasure to get this job done for you, and we hope you'll contact us in the future should you need us again.
Page 1 of 226:
«
‹
1
2
3
›
»