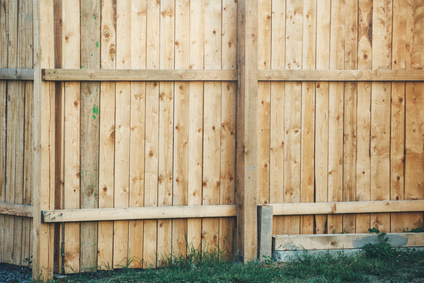 Get a quick no obligation quote It's free and will only take a jiffy!
Fencing
Professional Fencing Services in Essex
Are you seeking professional fencing services in Essex? Services you can totally depend upon rely on and that you will happily recommend to your friends and family?
T.H. Fencing is reliable provider of quality timber fencing panels and specialist fence installation services Essex wide.
Our sister company T.H. Tree Services is a renowned and highly respected Trading Standards and local authority approved tree surgeon company. Well known throughout Essex and operating for more than ten years, we have had significant call from our longstanding customers for fencing services in Essex.
Because we always aim to please our customers and supply exactly what they need, we elected to set up T.H. Fencing. This is a company run by the same people and that shares our thinking when it comes to quality, service and investing in training and equipment so that we have a solid infrastructure for our customers to rely on.
Essex Fencing Services – Supply and Fit or Supply Only
When you engage us for fencing services in Essex you can select either supply only or supply and fit of made-to-measure and stock sized treated timber fencing together. We also supply and fit concrete posts and gravel boards.
For your total peace of mind, all work undertaken by our team is 100 per cent guaranteed. This means you can relax knowing that if for any reason you are not completely satisfied with the materials we have supplied or fitted for you, or the quality of our workmanship, we will return straight away to put things right. We are fully insured and checkable references are readily available for even further peace of mind.
Seeking a competitive quote for fencing services in Essex? Call our helpful, friendly team on 01268 642814 today.
Quality Fencing Services in Essex – A Company You Can Rely On
As with our expert and respected tree services work that we carry out across Essex for homeowners, commercial property owners, land managers and local authorities, we are dedicated to providing the highest possible quality service in fence supply and installation.
Our aim is for our customers to be keen in recommending our work. The reputation we have gained over our ten years in business is of significant importance to us and because of this, when you engage T.H. Fencing for your fencing services in Essex, you can have full reassurance that you will be totally satisfied with all that we do for you.
Fencing Services in Essex from T.H. Fencing
Our fencing services in Essex include the following:
Quality fencing supply and fit
Bespoke fencing
Supply only – treated wooden feather edge fence panels, gravel boards, concrete posts
Fencing Supply Only
Decided to fit your own fencing in Essex? If so you can acquire everything you need from us. This includes friendly, helpful advice if you need it.
Here's how it works: Our experts will visit your property and measure up so that everything is perfectly accurate. We'll give you a written price for the products which carries no obligation. If you'd like to go ahead, we'll arrange to deliver whatever timber feather edge fence panels, concrete posts and gravel boards you need for your fencing project at a time that suits you. If you have questions or could do with some tips on installing your new timber fence panels, then you are welcome to ask.
We supply a range of stock sized fence panels, however if you need special sizes or formats then you can ask us about our made-to-measure service. All timber panels supplied by T.H. Fencing are treated before they are delivered for full reassurance of the best possible durability against weathering and of course value for money.
Fencing Supply and Fit
Our Essex fencing specialists can handle the entire job of installing your new fencing if you prefer. Our labour is fully guaranteed and our fencing services in Essex are designed to be flexible so that they fit in with today's typically busy lives.
Here's how it works: We'll come along and take measurements so we have everything perfectly accurate. We'll then give you a written quotation with no obligation. If you want to proceed then we'll talk you through how everything will work on the day of the installation. You can let us know the best day and time that works with your schedule, which can be a weekend if needs be. If you need new fencing urgently, perhaps because your existing fence has fallen down or you have just moved in to a new house without privacy fencing, just let us know when you call and we'll do all we can to meet your needs.
Need Emergency Fencing Services in Essex?
If you require emergency fencing services in Essex because storms or high winds have knocked your fences down, speak to T.H. Fencing.
If your fence is down or has holes in it then your property could be at risk due to reduced security. Dealing with this straight away is vital and you will be pleased to learn this is no problem for the experts at T.H. Fencing. For over ten years we have been reacting to emergency calls for wind and storm damaged tree removal, so we are well used to responding quickly when the people of Essex need us.
If you need a fence replaced in an emergency, don't delay – just give us a call on 01268 642814.
For competitively priced, high quality fencing services Essex wide that you can truly depend upon, call T.H. Fencing on 01268 642814.
Recent reviews of T.H Tree Services
Aug 2, 2023
Bamboo removal
I want to thank Mark and the team for the fantastic job they did in removing the bamboo plants from our garden. They all worked extremely hard and kept us in touch with any problems that arose. They arrived when they said they would and when they were finished, they cleaned up after themselves and left our garden clean and tidy. I would definitely recommend TH Trees to anyone who wants their bamboo problem resolved.
Thank you very much Christopher for leaving us such a lovely review. It was a pleasure to get this job done for you, and we hope you'll contact us in the future should you need us again.
Page 1 of 226:
«
‹
1
2
3
›
»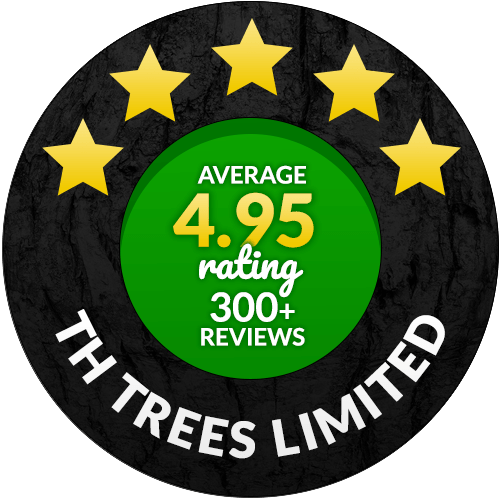 Our Tree Services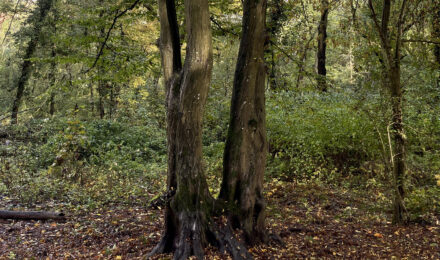 Have you ever wondered why some trees grow with more than one trunk? There are actually numerous reasons for the phenomenon. Read on to learn what causes it, and why, if you have a tree with multiple trunks, there are special ways of caring for it that you need to know about.