Get a quick no obligation quote It's free and will only take a jiffy!
Tree Workers
Qualified, 5 Star Rated Tree Workers in Essex
Tree Workers Essex
T.H. Tree Services is a 10-year established company with official tree surgeon qualifications operating as experienced tree workers Essex wide.
Unfortunately there are various general labourers claiming to 'tree workers' Essex wide. But what exactly are 'tree workers' and what should you look for when you need tree services in Essex?
Tree workers offer numerous services. They may list things such as 'lopping and topping' and 'garden clearance'. This will usually indicate general labour. Beware though as often the people behind these services are unqualified tree workers. Essex wide, if you are seeking professional tree services that you can rely on for safety and value for money, then you should be looking to engage qualified tree surgeons or tree workers with adequate experience, expertise, certifications and insurance.
Tree workers operate in dangerous conditions. For this reason it is crucial they are relevantly qualified and hold sufficient insurance. Working at height is hazardous in its own right, but tree workers Essex wide will also be using a range of dangerous equipment. Training is therefore crucial and evidence of such should be demanded whenever you engage a tree worker.
T.H. Tree Services are widely experienced and highly qualified tree workers Essex based. We are Trading Standards and local authority approved to undertake the complete variety of tree worker services and tree surgery.
Our Essex tree workers offer the following services:
Specialist Tree Workers Essex Wide for all Species of Trees
Our Essex tree workers have in-depth knowledge of all the common species of trees in the UK including the following:
Oak Tree Workers Essex
The English oak is considered the best known tree in Britain. Of the Latin Quercus Robur, it is known to grow to heights of up to 40 metres. Whilst they grow to such towering heights and have such sprawling canopies and strong branches, this does not prove any problem for our experts thanks to our extensive experience and top of the range equipment which enable us to effectively handle any task with ease.
Willow Tree Workers Essex
There are in the region of 400 species of willow tree. Known in Latin as Salix meaning 'sallow', willow trees will grow to heights of around 10 metres and live up to 300 years. We have in-depth experience as willow tree workers Essex wide. Due to the sprawling nature of their hanging canopies, willow trees that need attention call for particular expertise which is something the qualified tree workers at T.H. Tree Services can certainly offer.
Conifer Tree Workers Essex
Conifer trees are well known for growing to towering heights, often up to 100 metres. Of the Latin Pinophyta, there are numerous species of conifer including yew, pine, cypress and Douglas fir. If you have these or any other type of conifer growing on your land in Essex, maybe in hedge form or perhaps just a single tree, you can rely on our expert tree workers to safely deal with it, from cutting, pollarding or pruning to removing it altogether.
Eucalyptus Tree Workers Essex
The evergreen eucalyptus tree calls for a great deal of care from tree workers to keep them in good order otherwise they grow to an unruly state and become unsuitable for more confined spaces. This tree will also readily shed bark and branches so it is vital to have them regularly seen to by a professional. If you have a eucalyptus tree it is crucial to have any dead wood removed frequently and also to keep the tree properly pruned. Our eucalyptus tree workers operate Essex wide and we are able to safely handle any job from pruning to removal, regardless of the size of the tree.
Cherry Tree Workers Essex
Cherry comes from the Prunus family of trees which includes various fruit bearing species across Europe. Cherry trees can grow to expansive widths and will often reach 10 metres in height. This is a tree that can easily grow to an unruly state so they do benefit from regular attention from a professional who knows the right methods keep them in check cost effectively.
Silver Birch Tree Workers Essex
The silver birch tree, of the Latin Betula Pendula, is native to the UK. It can grow as tall as 30 metres and whilst its canopy tends to remain fairly thin, its roots on the other hand do have a habit of growing very deep which can make it difficult to deal with or remove a silver birch. However, this is not a problem for experienced Essex tree workers T.H. Tree Services thanks to our specialist expertise in dealing efficiently and cost effectively with all the native tree species found in the UK.
Ash Tree Workers Essex
Ash trees, of the Latin Fraxinus Excelsior, are another UK native species. They tend to live up to 400 years or more and will often grow to heights of 35 metres. The ash tree is renowned for its slender, elegant stance, and it is known for them to grow in groups to form domed canopies. If you have an ash tree in Essex that you need assessed, pruned, pollarded or removed, you can depend upon the expertise of the Essex tree workers at T.H. Tree Services to undertake the job professionally, safely and efficiently.
Plum Tree Workers Essex
The plum tree comes from the family Prunus Domestica, which also produces the fruits damson and greengage. Plum trees are not a UK native species but are still quite common in this country. They do not grow very tall and are distinguishable by their straight branches and spiny twigs. If you have a plum tree that needs assessing, pruning or removing, our experts possess the capabilities to undertake whatever you need, promptly and cost effectively.
Cedar Tree Workers Essex
Cedar trees are evergreen conifers that are widespread in the UK but are in fact native to the Lebanon, eastern parts of the Mediterranean and areas of Asia. Of the Latin Cedrus Libani, cedar wood acts as a natural insect repellent. Cedar trees grow to around 35 metres in height and are distinguishable by their multiple trunks which creates an unusual shape. Despite this however, our Essex cedar tree workers have the ability to take care of pruning, pollarding, cutting back or making safe a cedar tree safely and professionally.
Pine Tree Workers Essex
There are numerous species of pine trees including the Scots pine which is one of the most common and one of only three native to the UK. The Pinus Sylvestris is known to grow to 35 metres and can live for as long as 700 years. Even with its towering height, the specialist Essex pine tree workers at T.H. Tree are more than capable of making safe and pollarding, pruning or removing pine trees with exceptional efficiency. Even when a pine tree has been considerably storm damaged or has grown to a looming height or into an unruly state, our expert Essex tree workers will apply their in-depth knowledge to deal with it without issue.
Approved and Qualified Tree Workers Essex Residents Recommend
For reassurance when choosing tree workers, Essex home and land owners should choose a company that is suitably qualified and British Standards and health and safety compliant. At T.H Tree Services our tree surgeons are qualified, widely experienced and fully insured with a clean record. For further reassurance we are local authority and Trading Standards approved.
Recent reviews of T.H Tree Services
Aug 2, 2023
Bamboo removal
I want to thank Mark and the team for the fantastic job they did in removing the bamboo plants from our garden. They all worked extremely hard and kept us in touch with any problems that arose. They arrived when they said they would and when they were finished, they cleaned up after themselves and left our garden clean and tidy. I would definitely recommend TH Trees to anyone who wants their bamboo problem resolved.
Thank you very much Christopher for leaving us such a lovely review. It was a pleasure to get this job done for you, and we hope you'll contact us in the future should you need us again.
Page 1 of 226:
«
‹
1
2
3
›
»
For specialist advice from a qualified tree surgeon Essex wide, call T.H Tree Services on 01268 642 814.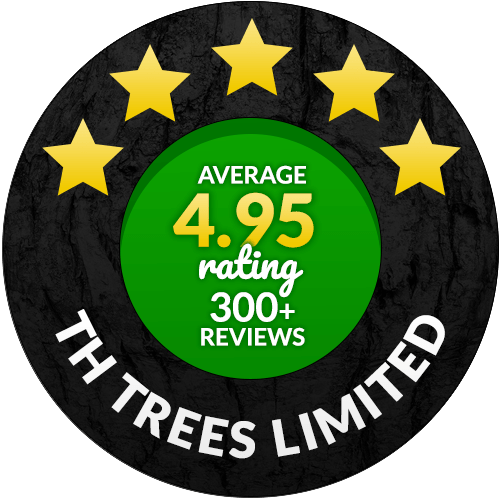 Our Tree Services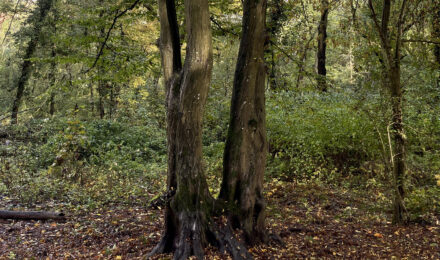 Have you ever wondered why some trees grow with more than one trunk? There are actually numerous reasons for the phenomenon. Read on to learn what causes it, and why, if you have a tree with multiple trunks, there are special ways of caring for it that you need to know about.