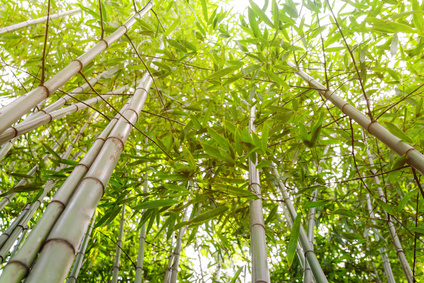 Get a quick no obligation quote It's free and will only take a jiffy!
Bamboo Removal
Your Local Essex Bamboo Removal Experts
Due to the aggressive nature of bamboo, if we're not permitted into neighbours gardens or pull up paving slabs then the likely hood is the plant will return.
Please allow us full access to where ever the plant may have run roots in order for us to successfully remove the entirety of the plant.
Do you have a problem with out of control or overgrown bamboo? If you are looking for bamboo removal in Essex or a control solution, T.H. Tree Services can help.
T.H. Tree Services are Essex tree surgery specialists established for more than 15 years, well known throughout the county for our in-depth expertise in all aspects of tree surgery and specialist tree care services. Bamboo control and removal is one of our specialist areas of expertise and we have successfully removed this invasive plant from a vast number of gardens and public areas.
Generally people do not realise that bamboo is an invasive plant and are genuinely surprised when they find that the plant and its roots have overtaken large parts of their land. If this applies to you, you are certainly not alone. The good news is that we have ways of taking care of it for you. If you are looking for bamboo control or removal in Essex, read on.
About bamboo
Bamboo is an incredibly hardy plant. It is a woody perennial that can grow up to anything from 30cm to 20 metres with a variable spread.
Whilst desirable as an ornamental plant, if left to grown unchecked it can quickly become invasive and easily spread beyond its boundaries, transforming into a weed. The types that spread via 'rhizomes' are of particular concern because they can quickly colonise new areas and take over.
Rhizomes are underground stems that grow horizontally, putting out lateral roots at intervals. Also known as creeping rootstalks, these underground systems store starches and proteins and allow plants to survive unfavourable weather (perennate) underground.
There are a number of issues with bamboo. One is that its shoots are prone to popping up anywhere in the garden or on neighbouring land. They can even penetrate solid barriers such as conservatory floors or patios. Even if you attempt to control them with weed-suppressant ground covers, this will prove ineffective against the robust capabilities of bamboo.
Another issue is that the bamboo types that form in clumps can easily grow out of control.
Bamboo control
There are various options you can explore in pursuit of bamboo control for your Essex garden or land.
If you are looking to get rid of it altogether, you are going to need to exercise a degree of patience as there are no hard and fast, guaranteed solutions. We'll look at this a bit later on. For now, let's talk about bamboo control.
There are two key methods of bamboo control: chemical and non-chemical.
Chemical control involves the use of weedkiller, either to remove unwanted parts of the plant, or the entire plant. You'll need to be aware that the bigger the bamboo plant, the trickier you will find it to completely eradicate it and you may need to persevere for some time before seeing success.
Non-chemical control involves digging out clumps of the bamboo and restricting its spread. If you have a particularly large plant, or the soil is heavy, then the fact is you are going to find this quite a challenge.
Some people want to keep the plant but maintain its size, in which case you can plant it within a physical barrier. This would involve digging a trench of at least 60cm in depth, although ideally you'd be looking at 1.2 metres. The trench would need to be lined with solid materials such as paving slabs, or root barrier fabric. Pond liner is not suitable as the rhizomes are able to penetrate it. The barrier would need to protrude at least 7.5cm above soil level so that the bamboo stems are prevented from arching over the top.
Bamboo removal
Bamboo removal once the plant has become overgrown is a very specialist undertaking.
If your plant is fairly under control but you want to get rid of it then you can start by severing the underground rhizomes from the parent plant. This can be done using a garden spade. You'll then need to apply a tough stump and weedkiller formulation. You'll probably see regrowth for a while, during which time you'll need to keep treating the foliage with the weedkiller until the whole plant subsides.
For very large bamboo plants, the canes will need to be cut down to ground level. This is best done during late winter. A specialist weedkiller then needs to be applied to the young growth that appears the following spring and summer. You'll need to keep going with this until the plant eventually subsides.
Bamboo removal services in Essex
If you are not keen on attempting bamboo removal yourself, or perhaps you have already tried but were unsuccessful, why not hand over to the experts at T.H. Tree Services?
We have successfully removed bamboo and its rhizomes for a large number of householders and landowners across Essex.
It is important to realise that bamboo removal does require a degree of patience and flexibility. This is a particularly virulent plant and there is no guarantee that it will not start to regrow once the initial work is done. However, what we can promise you is that we will do all we can to remove your unwanted bamboo using the most appropriate methods AND we will always be totally honest with you as to the prospects of success for your particular plant.
We offer a revisit service at competitive rates should regrowth occur after the initial treatment.
How much does Essex bamboo removal cost?
Because of the uncertainty with bamboo removal in Essex, we can only provide an estimate rather than a fixed quote. However, we will keep you fully informed as the work progresses.
The reason for this is that there are countless unseen factors that can increase the time required to carry out the job properly. Obstructions such as underground pipes, wiring and irrigation systems are particular problems. We'll explain everything when we see you.
You can rest assured though that our expertise and experience will ensure you get the very best value for money. As local authority, Trading Standards and Safe4Site Gold approved tree surgeons, this is our promise to you.
For Cost Effective Essex Bamboo Removal Expertise, talk to T.H. Tree Services
At T.H. Tree Services we have been specialising in tree surgery for more than 15 years. This, together with our respected reputation and qualifications, allows us to deliver the very best service and value for money to all our customers. For a free consultation and friendly, helpful advice on your Essex bamboo removal needs, call 01268 642814 or get in touch. We look forward to assisting you.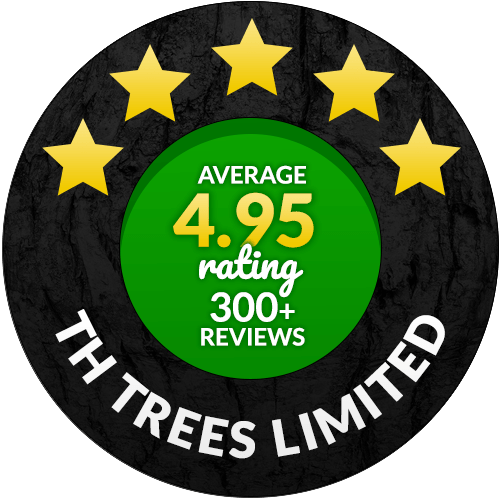 Our Tree Services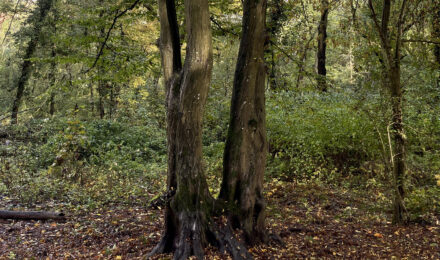 Have you ever wondered why some trees grow with more than one trunk? There are actually numerous reasons for the phenomenon. Read on to learn what causes it, and why, if you have a tree with multiple trunks, there are special ways of caring for it that you need to know about.