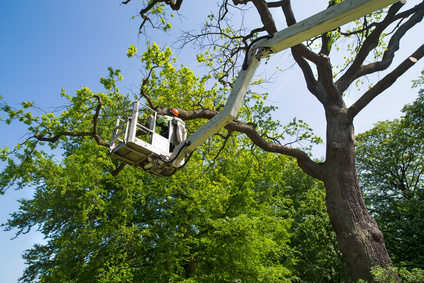 Get a quick no obligation quote It's free and will only take a jiffy!
Tree Care
Your Local Essex Tree Care Specialists
T.H. Tree Services is an Essex tree care company established for more than 15 years and renowned throughout the county for its expertise in all aspects of tree care and tree surgery and its solid reputation.
As Trading Standards, Safe4Site Gold and local authority approved, fully qualified tree care professionals, our customers throughout Essex are guaranteed a service that is second to none.
Whether you are a homeowner, landowner, a local authority, a landlord or housing association or a commercial organisation, you will find T.H. Tree Services delivers the tree care expertise you need backed by the ultimate in customer service.
With all our tree surgeons qualified to N.P.T.C. and LANTRA level and the company fully insured and compliant with all official regulations governing tree care and tree surgery AND a completely unblemished health and safety record, you can rest assured that you and your trees are in the very safest of hands at all times.
Our Essex Tree Care Services
We offer one of the most comprehensive ranges of tree care services in Essex. Please do not hesitate to contact us for a no-obligation and fully tailored written quotation on any of our services.
Emergency Tree Work
Whether you have a tree that's been damaged by a storm or high winds and needs urgent attention; there are fallen trees blocking access; you have spotted large, loose branches that look like they could fall at any moment, or there are signs of disease or decay threatening the safety or health of a tree, you can rely on T.H. Tree Services to respond without delay on all emergency tree work call-outs.
Tree Surgery
Our tree surgeons are fully qualified and trained in working at height. We have specialist knowledge of all tree species and know precisely what to look for in terms of disease and pest infestations and, of course, how best to deal with it.
Tree Pruning
We provide an extensive range of tree pruning services including pollarding, dead wood pruning, crown lifting, crown reduction and crown thinning. Depending on the species of tree you have, its age, condition and size, we can recommend the best tree pruning service to suits your individual needs.
Tree Removal and Stump Grinding
If you need a tree removed or a tree stump ground out, you should only ever hire the most experienced and qualified tree care experts to carry out the work. Always remember that going for the cheapest option is likely to be a false economy. Without the right equipment and knowledge – and insurance – a whole host of disastrous consequences could result. For tree removal in Essex you can rely on, choose T.H. Tree Services.
Specialist Essex Tree Care Services
We also offer a range of specialist tree care services in Essex including hedge trimming or removal; ivy trimming or removal and bamboo removal. Tree reports and tree inspections can also be provided by our experts.
Tree Care Advice
If you are looking for advice on tree care in Essex, you are welcome to tap into our in-depth knowledge. We have put together a wealth of resources on this website, and are also on hand to answer any questions you may have or to provide tailored guidance on any tree care matter.
When to Prune your Tree
If you are seeking advice on Essex tree care and the best time to prune your particular tree, you will find it amongst our news and tree ID pages. We have invested a great deal of time into creating these resources to help our customers with their own tree care so we hope you find them useful.
Generally, the rule of thumb with tree pruning is to avoid the growing season which in most cases is late spring to early winter. This is because when a tree is pruned whilst it is actively growing, it bleeds sap. Sap attracts bugs, which in turn bring disease. This is obviously not good tree care practice, hence avoiding the growing season.
Optimum pruning times – and methods – for individual tree species will vary though, so be sure to check our resources or contact us for tailored advice before proceeding. We are always happy to help. Remember: when it comes to the well-being of your precious trees, there is no substitute for professional advice.
It should also be remembered that it is an offence to carry out any sort of non-emergency tree work during the bird nesting season, i.e. February to August. Always be sure to check for nesting birds before proceeding with any tree work and respect wildlife.
Any emergency tree work such as the removal of dangerous branches that are posing a threat to safety can be carried out at any time of year.
Common Tree Diseases
Some trees are more susceptible than others where disease and pest infestations are concerned. You have probably heard of some of the most common tree diseases, such as ash dieback, chestnut blight, Dutch elm disease and oak decline, but there are many more to look out for.
A vital aspect of our Essex tree care services is identifying and treating diseases, fungi and pest infestations. If you are worried that your tree may be diseased or infested, check out our article on common tree diseases and pests and do not hesitate to get in touch for personalised advice if you have any concerns.
Tree Care and Tree Preservation Orders
Our long-established status means that we have developed excellent relationships with local authority tree officers. This allows us to liaise smoothly on your behalf so that your tree care work can be authorised without delay when a tree preservation order (TPO) is in place.
For the Specialist Essex Tree Care Advice you Need, talk to T.H. Tree Services
At T.H. Tree Services we have been specialising in tree care for more than 15 years. This, along with our qualifications and reputation, puts us in the best position possible to take care of all your Essex tree care needs. For a free consultation and helpful, friendly advice, call 01268 642814. We look forward to being of assistance.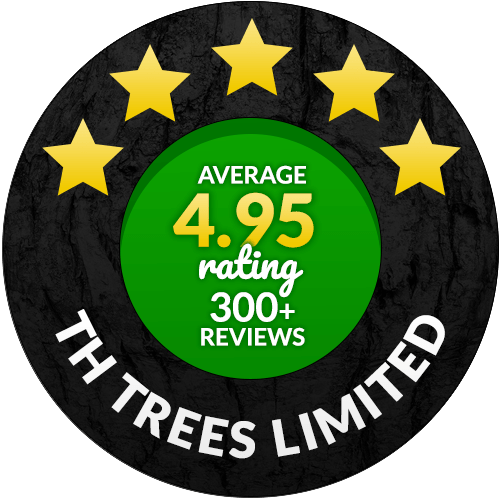 Our Tree Services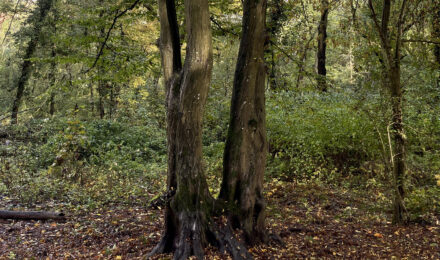 Have you ever wondered why some trees grow with more than one trunk? There are actually numerous reasons for the phenomenon. Read on to learn what causes it, and why, if you have a tree with multiple trunks, there are special ways of caring for it that you need to know about.