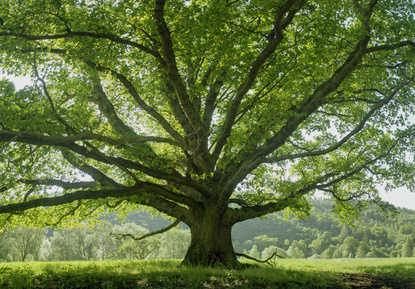 Get a quick no obligation quote It's free and will only take a jiffy!
Tree Surgery
Your Local Essex Tree Surgery Experts
T.H. Tree Services are Essex tree surgery specialists established for over 15 years, respected throughout the county for our in-depth expertise in all aspects of tree surgery.
Our solid reputation has been reinforced by our Trading Standards, local authority and Safe4Site Gold approval and our long list of official tree surgery qualifications. This all means that throughout Essex, our customers are assured of a service that is exceptional without waiver.
As well as a long list of loyal private customers including householders and landowners, we are trusted by numerous local authorities, housing associations and businesses on both an ad-hoc and regular contract basis.
Our Tree Surgery Qualifications
At T.H. Tree Services we promise complete peace of mind, and this is backed up by our raft of official tree surgery qualifications.
All our tree surgeons are qualified to N.P.T.C. and LANTRA standards. These are the industry's standard certifications. They provide proof that a tree surgeon has reached a minimum standard of proficiency.
It is important to ensure your tree surgery expert possesses the qualifications relevant to the work they are carrying out on your behalf. Bear in mind that not all tree care companies will have ALL the right certificates and that this could lead to insurance related issues for you.
At T.H. Tree Services, we have TEN different N.P.T.C. qualifications together with TWO LANTRA qualifications. We also have at least two members of the team qualified in first aid at work. All our tree surgeons undergo regular refresher training.
What's more, we follow – to the letter – a raft of legislation to ensure we are fully compliant in every respect.
The regulations we adhere to include PUWER (Provision and Use of Work Equipment Regulations 1998); LOLER (Lifting Operations and Lifting Equipment Regulations 1998); PPE (Personal Protective Equipment at Work Regulations 1992); the Work at Height Regulations 2005; the Health and Safety at Work etc. Act 1974; COSHH (Control of Substances Hazardous to Health); the Manual Handling Operations Regulations 1992 and the Control of Noise at Work Regulations 2005. We also follow Arboriculture and Forestry Advisory Group (AFAG) guidelines for tree surgery work.
We have £5 million liability insurance and a completely unblemished health and safety record.
Our Essex Tree Surgery Services
Our Essex tree surgery service is one of the most comprehensive in the county. We would be delighted to provide you with a written quotation for whatever service you need, and will always provide professional advice on the most appropriate course of action based on the species of your tree, its size, age, location and condition. All quotations are provided without obligation.
Tree Pruning
Different trees and different circumstances call for different types of tree pruning. If you are unsure as to the service you need, you can leave it to us to provide expert guidance.
Some trees for example have naturally thick, dense canopies and it can be a great help to the tree to have its crown thinned so as to allow more light and air to penetrate. This boosts the tree's health and overall appearance, not to mention can be beneficial to the surroundings.
Other trees grow naturally tall, some to several hundred metres, and can benefit from regular crown lifting or pollarding so that they don't pose a hazard to their surroundings. This type of pruning is particularly useful for trees situated on roadsides and close to overhead cables.
Trees such as fruit bearing trees like the apple, plum or pear tree, need to be pruned in such a way that they develop a very strong branch system to support the heavy fruit.
Sometimes you may want your tree to be maintained at a certain height or spread so that it continues to fit its space perfectly.
Whatever tree pruning service you need from our Essex tree surgery experts, you can rely on it being undertaken in the most expertly professional way possible.
If you are looking for information on the best time to prune your tree, check out our news pages. There are lots of articles covering the topic of tree pruning for all the UK's most common trees. Our tree ID pages should also prove useful if you want to learn more about your particular species of tree.
Tree Care
Our tree care services include dead wood removal which is vital to ensure the health and safety of your tree. Dead wood forms as a natural part of the tree's growth cycle, but it can also be a sign of disease or decay. If you ask us to attend to remove dead wood from your tree then we will also inspect the tree to ensure there are no symptoms of disease or pest infestation that need to be dealt with. If there are, then we will advise you accordingly.
Another aspect of our tree surgery service in Essex is treating disease and pest infestation. Depending on the issue, there are various biological and non-biological methods of dealing with diseases and pests. It is vital to use the right treatment, because an inappropriate method could have disastrous results.
If you are worried that your tree may be diseased or infested with pests, our article covering the topic of common tree diseases should prove useful. If you spot something that you don't like the look of, don't waste any time in taking action. The sooner you have it dealt with, the better the chance of your tree making a full recovery.
Tree Surgery and Tree Preservation Orders
It is important to be aware that trees of notable interest are likely to be protected by a Tree Preservation Order (TPO). This means that the level of pruning allowed will be restricted and you will need to obtain permission to undertake works. The arboriculture department of your local authority will be able to help you check the TPO register so that you are in possession of the facts before you go ahead with any work. If it transpires that you do need permission then your application may take up to eight weeks to be approved.
If your tree is situated in a conservation area then special permission will be required before proceeding.
Rest assured, our long-established background means that we have forged strong relationships with local authority tree officers. This allows us to liaise efficiently on your behalf so that your tree surgery work can be authorised in the shortest timeframe possible.
For the Specialist Essex Tree Surgery Advice you Need, talk to T.H. Tree Services
At T.H. Tree Services we have been specialising in tree surgery for over 15 years. This, along with our reputation and qualifications, places us in optimum position to expertly look after all your Essex tree surgery needs. For a free consultation and friendly, helpful advice, call 01268 642814. We look forward to being of assistance.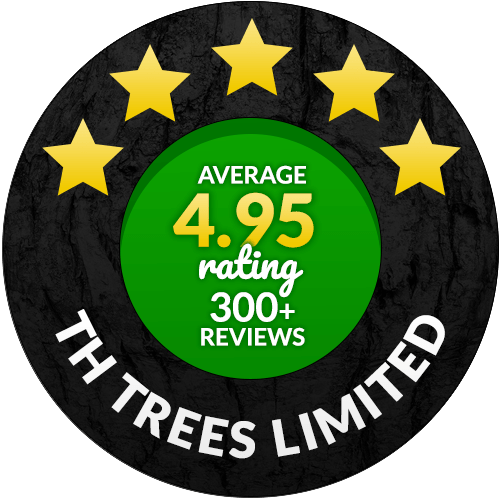 Our Tree Services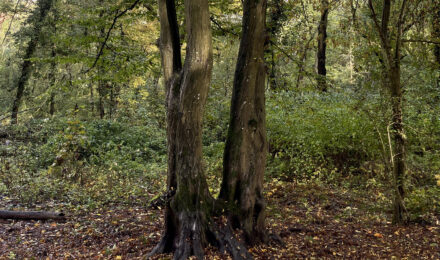 Have you ever wondered why some trees grow with more than one trunk? There are actually numerous reasons for the phenomenon. Read on to learn what causes it, and why, if you have a tree with multiple trunks, there are special ways of caring for it that you need to know about.