Get a quick no obligation quote It's free and will only take a jiffy!
Reviews
Rate TH Tree Services easily through their very own rating system.
Tree Surgeon in Essex | T.H Tree Services | Reviews
Average rating:
226 reviews
Aug 2, 2023
Bamboo removal
I want to thank Mark and the team for the fantastic job they did in removing the bamboo plants from our garden. They all worked extremely hard and kept us in touch with any problems that arose. They arrived when they said they would and when they were finished, they cleaned up after themselves and left our garden clean and tidy. I would definitely recommend TH Trees to anyone who wants their bamboo problem resolved.
Thank you very much Christopher for leaving us such a lovely review. It was a pleasure to get this job done for you, and we hope you'll contact us in the future should you need us again.
Jul 3, 2023
Great service
Very pleased and impressed with the work from the team who came to prune my large cherry tree partly overhanging my greenhouse - a delicate job which was done exactly how I wanted it, very pleased with the work.
They also rejuvenated a cherry plum tree, again not an easy job as the tree is in my elderly neighbour's garden, leaning over my fence and the pruning was done from my side (with neighbour's permission).
Oh, and it was a hot and sunny day with 30C here in East London, not the best day for climbing up and down trees, but the team worked professionally and cleared up and removed everything.
I am pleased to recommend them and happy to have them back here when the trees need pruning again.
Thank you for your review, Helene. It was a pleasure to carry out the job for you, and we'd be delighted to return whenever you need us again.
Nov 11, 2022
perfect company for remove everything
The 2 men and the woman team came the 2 days on time, they removed a tree, ivy, some plants and the bamboo (with a lot bamboo roots included). They are very friendly and polite and also they explain you all the process. I will use them in future houses and I will recommend them to everyone ask me.

Also they give you a guarantee if the bamboo appears again in 2 years they will comeback free of charge.
I don't know if you guys read the comments but thanks for your great job.
Thank you Ismael for your very kind comments, they are very much appreciated and we look forward to the opportunity to working for you again in the future. All the best.
Aug 17, 2022
Highly Recommended for Bamboo Removal
I could not be happier with the the people and job done by TH Trees to remove my out of control bamboo from mine and my neighbour's property in North London. They were punctual, friendly, hard working and reassembled the gardens as best one could expect given how much they had to dig up including replanting much of what they had to remove. All that at a reasonable price compared to other quotes I got. You can't go wrong with them!
Jul 21, 2022
Good Job
Very good service on time. Highly recommend very friendly and done good job.
Jun 6, 2022
Fantastic, the best tree firm in Essex
Fantastic service, price, nothing was too much of an issues. Absolutely love the team at TH Trees, highly recommended
Feb 20, 2022
Conifer removal
The team came in removed 4 large unsightly conifer trees which were right next to the fence so didn't make the job easy but they did a fantastic job in cutting them down before grinding down the stumps and clearing away all of the waste leaving everything nice and clear. Would happily recommend the team.
Dec 21, 2021
Confier Trimming and Garden Tidy
Excellent service from a friendly team, fitting us in during a busy period. Prompt and tidy. Garden looks so much tidier and conifers are nicely shaped. Would definitely reccommend and use again. Thank you.
Jun 20, 2021
Friendly professional service
Mark and his colleagues came to cut back our hedges - they were punctual, friendly and did a great job - leaving everything clean and tidy. I was very impressed, would recommend and will definitely be using them in the future for hedge maintenance.
May 20, 2021
Quality job
Don't write reviews that often, only if something is really good or really bad. I'm happy to say this was the former with the guys at TH Trees. Was a little bit wary of who I was letting into my house after a previous bad experience lopping a eucalyptus tree in my garden that left me with property damage and a tree that looked like something out of a World War One battlefield. As a result I probably left it too long while I searched for someone I could trust. This was not a problem to the men that came, who lopped the tree in a sensible and safe manner, cleaned up after themselves and put the garden furniture back after removing it from harm's way. Restored my faith in the industry and I would have no hesitation recommending them to others.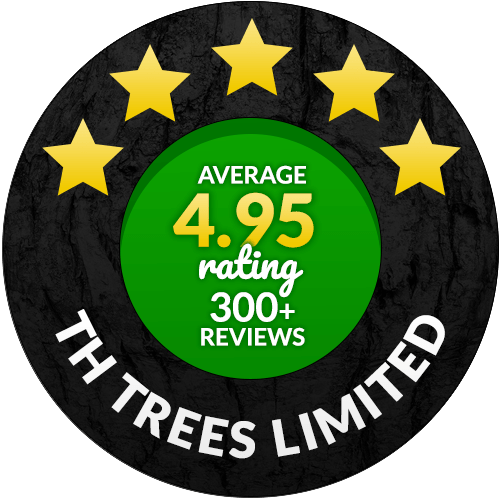 Our Tree Services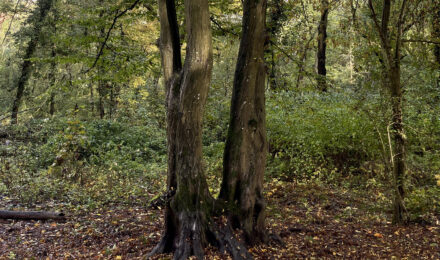 Have you ever wondered why some trees grow with more than one trunk? There are actually numerous reasons for the phenomenon. Read on to learn what causes it, and why, if you have a tree with multiple trunks, there are special ways of caring for it that you need to know about.