Get a quick no obligation quote It's free and will only take a jiffy!
Tree Work for Property/Land Management Agents
Professional Tree Work for Property/Land Management Agents services in Essex
Tree Services for Essex Estate and Property Management Agents
N.P.T.C. and LANTRA qualified; insured to £10 million in public liability; British Standards accredited; thoroughly compliant with all relevant health and safety regulations and Trading Standards approved, T.H. Tree Services are respected Essex wide for providing a dependable, value-added service specially tailored to estate and property management agents.
Estate management involves a range of specialist tree and hedge services. It also calls for specialist expertise in making spaces appear attractive and appealing as well as working amongst the public. T.H. Tree Services offer more than ten years' experience across all of these aspects.
Why opt for T.H. Tree Services for Estate Management Tree Work in Essex?
We provide a 24/7/365 service for property and estate management agents, so you are guaranteed comprehensive cover should an emergency situation arise, such as the need to make safe a fallen or damaged tree after a storm or high winds.
Our Essex tree services for estate and property management agents include:
Pollarding, crown lifting and crown thinning
Our Essex tree services for estate and property management agents take care of extensive grounds, parks, public places, private gardens and amenity spaces. Our service is completely flexible and bespoke to individual requirements. Our qualified tree surgeons can safely take care of all aspects of tree care, including Tree Preservation Order management, dealing with decayed or diseased trees and responding to emergency call-outs round the clock.
Flexible Contract Tree Services for Estate & Property Managers in Essex
As a property or estate manager, we understand you are very busy and have plenty to attend to without having to concern yourself about the condition of trees on the land you hold responsibility for. Exactly why at T.H. Tree Services we take a partnership approach, removing all the stress and hassle from the daily management of trees and hedges, making sure they are safe, healthy and pleasant to look at continually courtesy of our flexible contract services offered across Essex.
Complete Understanding of the Challenges Faced by Property Managers
The ten years' experience we have built up has taught us a great deal about the challenges that property and estate management companies regularly come up against. It has also helped us hone our skills in creating solutions to those challenges.
We completely appreciate that property managers can have a long list of tenants' gardens and grounds to manage on top of everything else. You'll need to be assured for health and safety purposes that the trees on tenants' land are safe and healthy and that they will not lead to problems should storms or high winds occur. We provide a professional Essex tree report service to establish exactly that and will make sure that there is a periodical inspection fixed in the diary for ongoing peace of mind.
Helping to Sell Property Courtesy of Professional Tree Services
We also appreciate that it is essential to have the right information at your fingertips when marketing a property, and of course how important it is to ensure the grounds of the property that is up for sale are attractive and provide straightforward access. We are more than aware of just how to present a garden or commercial grounds for sale and will provide professional guidance on the best course of action to best show off what you are marketing. This will often involve crown lifting of trees: a process that maintains the beauty of the tree's canopy but lifts it to allow sunlight to penetrate, and the view of the rest of the grounds to be fully appreciated.
As part of our Essex tree services for estate and property management agents, we can deal with all the most common species of trees, whether or not they are native UK species. These include:
Oak
Willow
Conifer
Eucalyptus
Cherry
Silver Birch
Ash
Plum
Cedar
Pine
Tree Services for Estate and Property Management Companies in Essex
Whatever tree services you need as a property or estate management company, they can be efficiently handled by T.H. Tree Services via a selection of professional tree services Essex wide from highly qualified, Trading Standards approved and British Standards accredited tree surgeons.
Recent reviews of T.H Tree Services
Aug 2, 2023
Bamboo removal
I want to thank Mark and the team for the fantastic job they did in removing the bamboo plants from our garden. They all worked extremely hard and kept us in touch with any problems that arose. They arrived when they said they would and when they were finished, they cleaned up after themselves and left our garden clean and tidy. I would definitely recommend TH Trees to anyone who wants their bamboo problem resolved.
Thank you very much Christopher for leaving us such a lovely review. It was a pleasure to get this job done for you, and we hope you'll contact us in the future should you need us again.
Page 1 of 226:
«
‹
1
2
3
›
»
To talk through your individual requirements or to book an initial consultation which is free of charge and without obligation, call T.H. Tree Services on 01268 642 814.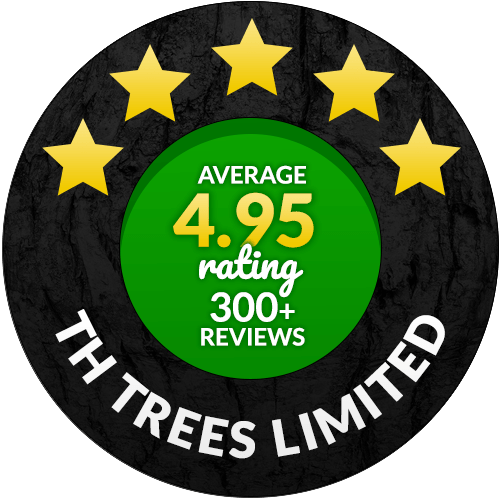 Our Tree Services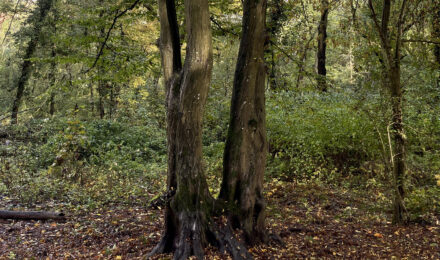 Have you ever wondered why some trees grow with more than one trunk? There are actually numerous reasons for the phenomenon. Read on to learn what causes it, and why, if you have a tree with multiple trunks, there are special ways of caring for it that you need to know about.