Get a quick no obligation quote It's free and will only take a jiffy!
Local Authority Contracts
Local Authority Approved Tree Services in Essex
T.H Tree Services is a Trading Standards approved local authority tree services company, Essex based. Fully insured and health and safety compliant, we can provide proof of N.P.T.C. certification, LANTRA standards and a comprehensive pack of policies, risk assessment procedures and client testimonials.
You can read more about our qualifications and insurance here.
Popular tree services carried out for local authority tree services contracts are:
We have been operating since 2005 and are fully qualified in all aspects of local authority tree services and tree surgery.
Local Authority Contracts Essex: Our Services
We offer a wide variety of tree services suitable for local authorities including the following which are some of the most popular:
Tree Pollarding
This service is commonly used to control roadside trees with canopies that are interfering with high sided traffic such as buses and lorries. It involves carefully taking out the upper branches and canopy of the tree, leaving only the main trunk system. Pollarded trees remain in a growing state, but the growth is slowed down which is something that makes the trees much more manageable for local authorities.
Tree Reduction
Tree reduction involves removing the outer crown of a tree, allowing more light to shine through. It works best where 20-30 per cent of the crown will be reduced. If more needs to be taken out then we would usually recommend pollarding instead.
Hedge Trimming
We offer a professionally qualified service in local authority hedge trimming Essex wide. Our knowledge is such that we are able to take on hedges of any height or length, even the tallest and most unruly. We also offer a respected service in topiary and decorative hedge management for public spaces and estate land.
Tree Reports
Our professional tree report service is called upon frequently by local authorities looking to determine the status of a tree on any given piece of public land, and also on behalf of insurers or legal representatives. Our service includes carrying out a visual inspection using specialist equipment to identify any weaknesses in the tree and then issue an official written report on our findings.
Crown Lifting
Crown lifting is the ideal service where there is a desire to maintain the overall height of a tree but the canopy is causing problems such as interfering with traffic or passers-by, blocking light or posing a danger because of low branches which are loose and threatening to be dislodged during a storm or high winds.
Deadwood Pruning
Trees produce dead wood as part of their natural growth cycle. This has to be removed regularly otherwise it could fall without warning leading to property damage or personal injury. In the name of safety it is vital to hire a tree surgeon to carry out frequent deadwood pruning of trees on public land.
Emergency Tree Work
We offer an immediate response service for emergency tree work Essex wide. The importance of making safe a site where a tree has been felled, fully or partially, or is threatening to shed large, heavy branches, cannot be stressed enough. Our service is provided 24/7, 365 days a year and our experts are on hand to deal with any tree emergency across Essex, however complicated it may appear.
Local Authority Contracts Essex Courtesy of Qualified Tree Surgeons
It is true that we offer a wide variety of services, however we do not expect our local authority clients to determine for themselves which of those services is the most appropriate. It is our duty to attend, assess and deliver professionally qualified guidance and advice on the most suitable course of action in any given situation.
Our team is dedicated to providing an accommodating and flexible service complete with added value. We have long term experience in working amongst the public and our unblemished health and safety and insurance records offer total peace of mind that our working pracices are safe and professional.
A Full Scope of Expertise: Knowledge of all Species of Trees
Our tree surgery experts who are responsible for our local authority contracts Essex wide have in-depth knowledge of all the UK's common species of trees including native and non-native species such as:
Oak Trees
Willow Trees
Conifer Trees
Eucalyptus Trees
Cherry Trees
Silver Birch Trees
Ash Trees
Plum Trees
Cedar Trees
Pine Trees
Even where trees have grown to towering heights, which in some circumstances such as that of the Conifer can be as tall as 100 metres, no job will prove too difficult a challenge for T.H. Tree Services and our solution finding approach means the response will always be 'yes we can' to whatever is asked of us.
Recent reviews of T.H Tree Services
Aug 2, 2023
Bamboo removal
I want to thank Mark and the team for the fantastic job they did in removing the bamboo plants from our garden. They all worked extremely hard and kept us in touch with any problems that arose. They arrived when they said they would and when they were finished, they cleaned up after themselves and left our garden clean and tidy. I would definitely recommend TH Trees to anyone who wants their bamboo problem resolved.
Thank you very much Christopher for leaving us such a lovely review. It was a pleasure to get this job done for you, and we hope you'll contact us in the future should you need us again.
Page 1 of 226:
«
‹
1
2
3
›
»
For a no obligation written estimate for your local authority tree project in Essex, please call us on 01268 642 814.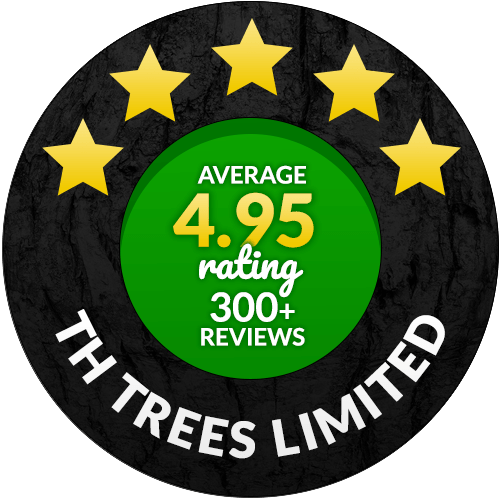 Our Tree Services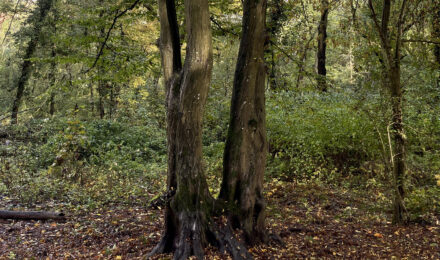 Have you ever wondered why some trees grow with more than one trunk? There are actually numerous reasons for the phenomenon. Read on to learn what causes it, and why, if you have a tree with multiple trunks, there are special ways of caring for it that you need to know about.