Get a quick no obligation quote It's free and will only take a jiffy!
Crown Reduction
Professional Tree Crown Reduction services in Essex
When trees have grown overly wide or high, we often recommend crown reduction. Essex tree surgeons T.H Tree Services reduce the top canopy of the tree to a more manageable size. When they begin to outgrow their surroundings, trees benefit from crown reduction. Essex home-owners who have found their trees blocking light, overstepping boundaries or growing dangerously close to cables should call us without delay for a free, no obligation quotation.
We offer a free assessment and estimate on all services in crown reduction Essex wide.
Crown Reduction Essex: A Professional Service
T.H Tree Services offers a comprehensive range of tree surgery services including crown reduction. Essex home and landowners have trusted this service to make trees safer and healthier, and look better, since 2005.
As a local authority and Trading Standards approved tree services company we guarantee complete reassurance from a team that has been thoroughly assessed in training, equipment and health and safety risk assessments and procedures.
Specialists in all Species of Tree Crown Reduction
Our tree crown reduction experts have specialist knowledge of all the common species of trees in the UK including the following:
Oak Tree Crown Reduction
Our expertise in oak tree crown reduction is well respected across Essex. The English oak is probably the best known tree in Britain and definitely the most common. Officially known by its Latin name as Quercus Robur, oak trees regularly grow in excess of 20 metres and sometimes up to 40 metres. The fact they grow so tall and have expansive canopies supported by strong branches is not an issue, as our in-depth experience in oak tree crown reduction Essex wide and our specialist equipment allow us to tackle any task with ease.
Willow Tree Crown Reduction
There are around 400 species of willow tree, known in Latin as Salix meaning 'sallow'. When mature, willow trees grow to around 10 metres tall and have long lifespans up to 300 years. We have particular expertise in dealing with willow tree crown reduction Essex wide. Due to the breadth of the hanging canopies, dealing with a willow tree that needs crown reduction does require specific knowhow, which thanks to our long term and wide ranging experience as qualified tree surgeons, we can certainly offer.
Conifer Tree Crown Reduction
Conifer trees are well known for growing to soaring heights, sometimes up to 100 metres. Of the Latin Pinophyta, there are many different types of conifer including yew, pine, cypress and Douglas fir. If you have any type of conifer on your land, perhaps as a hedge or even just a single tree and it needs cutting back, you can rely on our expertise to safely handle it. Even if you have a full row of exceptionally tall conifers, our Essex conifer tree crown reduction experts will be able to find a solution to prune them back to perfection.
Eucalyptus Tree Crown Reduction
The eucalyptus tree is an evergreen variety which benefits from expert attention including coppicing and pollarding. Providing they are regularly pruned, eucalyptus trees can be suitable for small gardens, but left unkempt they will grow to quite a height and even in normal conditions they will easily shed bark and branches. If you have a eucalyptus tree it is important to have any dead wood removed regularly and if the tree has grown quite big it is a good idea to have its crown reduced. Our eucalyptus tree crown reduction service is available Essex wide and we are able to safely handle any job, regardless of the size of the tree.
Cherry Tree Crown Reduction
Cherry belongs to the Prunus group of trees and there are various fruit bearing species across Europe. Cherry trees can grow wide and tall, often up to 10 metres, and despite the fact they produce delicious fruit and beautiful cherry blossom, they can easily become unmanageable. If a cherry tree on your land needs its canopy reducing in size, we can offer the knowhow required and offer a safe and cost effective service as specialist cherry tree crown reduction experts Essex wide.
Silver Birch Crown Reduction
The silver birch tree, known officially as Betula Pendula, is native to the UK. It can reach 30 metres in height and has a light canopy. At T.H. Tree Services, we have developed specialist expertise in dealing with all the UK's native tree species. If you have a silver birch tree that needs its overhanging canopy dealt with, you can rely on the capabilities of our silver birch tree crown reduction specialists in Essex to do so quickly and efficiently.
Ash Tree Crown Reduction
Ash trees, scientifically known as Fraxinus Excelsior, are native to the UK. They can live to a ripe old age of 400 years, although this can be even longer if they are professionally coppiced. Often reaching heights of around 35 metres, the ash tree is known for being tall and elegant, and it is common for them to grow together so that a domed canopy forms. If you have an ash tree in Essex that needs its crown reducing, you can rely on the expertise of the tree surgeons at T.H. Tree Services to undertake the task professionally, safely and efficiently. Even if you have a row of ash trees that need attention, we can assist with a specialist ash tree crown reduction service Essex wide.
Plum Tree Crown Reduction
The plum tree comes from the family known as Prunus Domestica, which also produces damson and greengages. Plum trees are not native to the UK but are still fairly common. They do not grow very tall and are characterised by straight branches and spiny twigs. If you have a plum tree that needs its canopy reducing, we can help. Our qualified Essex plum tree crown reduction specialists are experts in caring for many of the UK's common tree species.
Cedar Tree Crown Reduction
Cedar trees are imposing evergreen conifers. They are native to the Lebanon, eastern parts of the Mediterranean and areas of Asia, but fairly common now in the UK. The Latin name is Cedrus Libani and the wood is a natural insect repellent. Cedar trees generally grow to around 35 metres and they are distinctive by the fact that they have several trunks. Despite the unusual shape, our Essex cedar tree crown reduction experts are able to deal with cutting back a cedar tree's crown without issue, and it is no problem at all to reduce the crown of cedar tree that is blocking light or causing other issues such as interfering with neighbouring property or overhead cables.
Pine Tree Crown Reduction
There are a number of different species of pine trees. The Scots pine is one of the most common and is one of just three native to the UK. The Pinus Sylvestris as it is known will grow up to 35 metres in height and can live for up to 700 years. Despite the looming height, the specialist Essex pine tree crown reduction specialists at T.H. Tree Services can offer to deal with whatever needs to be done with absolute expertise and efficiency. Even if your pine tree has grown to an unruly state, and is of particular height, we have the knowledge, manpower and experience to deal with pine tree crown reduction cost effectively and swiftly.
Tree crown reduction Essex wide is carried out to British Standards 3998 by qualified tree surgeons experienced in the art of shaping and reducing trees and hedges. Trees look attractive, are safe and healthy too.
Recent reviews of T.H Tree Services
Aug 2, 2023
Bamboo removal
I want to thank Mark and the team for the fantastic job they did in removing the bamboo plants from our garden. They all worked extremely hard and kept us in touch with any problems that arose. They arrived when they said they would and when they were finished, they cleaned up after themselves and left our garden clean and tidy. I would definitely recommend TH Trees to anyone who wants their bamboo problem resolved.
Thank you very much Christopher for leaving us such a lovely review. It was a pleasure to get this job done for you, and we hope you'll contact us in the future should you need us again.
Page 1 of 226:
«
‹
1
2
3
›
»
Call us today on 01268 642 814 for more information and a free estimate on tree crown reduction Essex wide.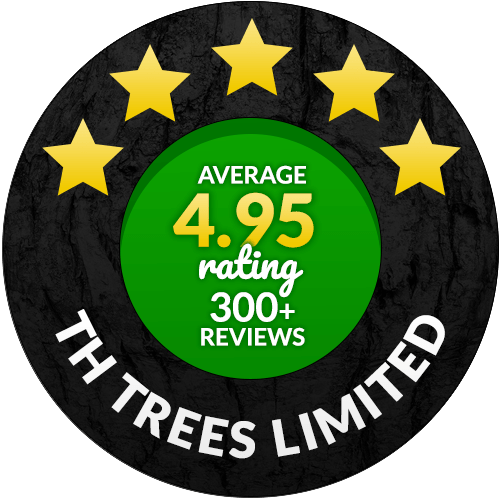 Our Tree Services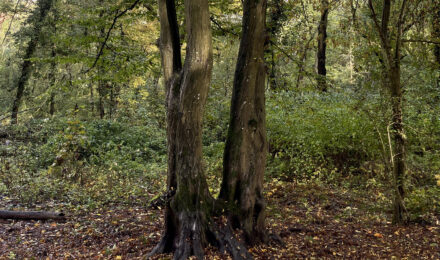 Have you ever wondered why some trees grow with more than one trunk? There are actually numerous reasons for the phenomenon. Read on to learn what causes it, and why, if you have a tree with multiple trunks, there are special ways of caring for it that you need to know about.