Get a quick no obligation quote It's free and will only take a jiffy!
Qualifications & Insurance
Fully Qualified Tree Surgeons in Essex, Provided By T.H Tree Services
Our Essex Tree Surgeon Qualifications: for your Peace of Mind
All tree surgeons at T.H Tree Services are qualified to N.P.T.C and LANTRA standards. These qualifications, displayed below, are the industry's standard certifications which provide proof that a tree surgeon has reached a minimum standard of proficiency. Teamed with over 15 years' professional experience, T.H Tree Services make the number one choice for all your Essex tree surgeon needs.
TH Job Sheet & Risk Assessment
N.P.T.C Qualifications Explained
(City & Guilds National Proficiency Test Council)
Ground Based Units Staff At T.H Tree Services Hold.
Unit 201 previously CS30.1 – Maintenance of the chainsaw (th)(Level 2).
Unit 202 Previously CS30.2 – On-Site Preparation and Cross (th)Cutting (Level 2).
Unit 203 Previously CS31 – Fell and Process Trees (200-380mm)(th)(Level 2).
Unit 301 Previously CS32 – Fell & Process Trees (Over 380mm )(th)(Level 3).
Aerial Rescue Units Staff At T.H Tree Services Hold
Unit 206 Previously CS38 Unit 1 – Climb a Tree (th)(Level 3)
Unit 306 Previously CS38 Unit 2 – Conduct Aerial Rescue (th)(Level 3)
Aerial Tree Units Staff At T.H Tree Services Hold
Unit 308 Previously CS39 – Use of a Chainsaw from a Rope and Harness (th)( Level 3)
Unit 309 Previously CS41 – Undertake arial Tree Dismantling Operations (th)(Level 3).
Stump Grinder & Wood chipper (Lantra Certified)
Wood chipper certified & trained staff
Stump Grinder Certified & trained staff
Formal Wood chipper and stump grinder training is a legal requirement under PUWER – the Provision and Use of Work Equipment Regulations.
The licenses above are the industry standard, a tree surgeon must hold all of the above licenses to be able to legally perform tree surgery as part of their job in the UK. If your tree surgeon does not hold the above licenses you may find you will be liable should they make any mistakes and cause injury or damage on your property.
For example if you require a tree to be removed in excess of 380 mm a tree surgeon will need the license unit 301 medium and large tree felling. When a tree surgeon attempt to fell a large tree over 380 mm using only the unit 203 small tree felling license, they are not competent to do so. If you employ the services of a tree surgeon that is not suitably qualified you may foot the bill should something go wrong.
In the eyes of the law and insurance companies a tree surgeon providing a professional service must adhere to UK law including the health & safety at work act as well as PUWER which places a duty of care on a tree surgeon to be competently trained and qualified for the tasks undertaken.
First Aid at Work FAW Trained Tree Surgeons
At least 2 members of staff at T.H Tree Services are trained and certified to carry out first aid at work should it be needed. Please click through to our blog for more detailed information here:
Refresher Training Explained.
Every 5 years staff at T.H Tree Services attend refresher training on all of the above certificates to maintain industry best practice. When employing the services of a tree surgeon a customer should check their tree surgeon is insured, qualified and up to date. Don't just take it on their word seek proof and retain copies of city and guilds NPTC certificates. Also check in date insurance covering tree surgery before the work starts to fully cover yourself.
Why is this so important ?. If a tree surgeon has an accident or damages your property or a third party  the insurance company covering that tree surgeon will ask if they are qualified and competent to have carried out the work. Something like out dated certificates could hinder a successful claim against a improperly certified tree surgeon if it is a condition of their insurance
Tree Surgery Regulations T.H Tree Services Adhere To
PUWER (Provision and Use of Work Equipment Regulations)
These Regulations, often abbreviated to PUWER, place duties on people and companies who own, operate or have control over work equipment. PUWER also places responsibilities on businesses and organisations whose employees use work equipment, whether owned by them or not.
PUWER requires that equipment provided for use at work is:
suitable for the intended use
safe for use, maintained in a safe condition and inspected to ensure it is correctly installed and does not subsequently deteriorate
used only by people who have received adequate information, instruction and training
accompanied by suitable health and safety measures, such as protective devices and controls. These will normally include emergency stop devices, adequate means of isolation from sources of energy, clearly visible markings and warning devices
PPE (Personnel Protective Equipment Regulations)
Employers have duties concerning the provision and use of personal protective equipment (PPE) at work.
PPE is equipment that will protect the user against health or safety risks at work. It can include items such as safety helmets, gloves, eye protection, high-visibility clothing, safety footwear and safety harnesses. It also includes respiratory protective equipment (RPE).
TH Work At Height Regulations 2005

TH HSAWA (Health & Safety At Work Act)

TH MHSWR (Management of Health and Safety at Work Regulations)

TH MHOR (Manual Handling Operations Regulations)

TH COSHH (Control of Substances Hazardous to Health Regulations)

TH LOLER (Lifting Operations & Lifting Equipment Regulations)

TH FAW (First Aid at Work)
T.H Tree Service Equipment is checked every 6 months for PPE and every 12 months for lowering equipment that comes under LOLER regulations. It is inspected by an independent LOLER inspector to ensure its safety.
Failure to have equipment LOLER certified and in date would render any claim through fault or accident void from an insurer's point of view. Customers must check they employ tree surgeons with certified equipment to make sure they are covered insurance wise should something go wrong.
Noise at Work Regulations 1989
The Control of Noise at Work Regulations 2005 (the Noise Regulations) came into force for all industry sectors in Great Britain on 6 April 2006.
The aim of the Noise Regulations is to ensure that workers' hearing is protected from excessive noise at their place of work, which could cause them to lose their hearing and/or to suffer from tinnitus (permanent ringing in the ears).
T.H Tree Services follow AFAG (Arboriculture and Forestry Advisory Group) guidelines.
T.H Tree Services carry out pruning operations to BS3998 2010 (British Standards).
Site-specific risk assessments and method statements are carried out in compliance with health and safety regulations.
Useful Links:
T.H Tree Services Hold £5 Million Pounds Public Liability
T.H Tree Service holds full liability insurance which is available upon request. In the event of an accident, customers can rest assured in the knowledge that they are fully covered by a comprehensive insurance policy. However, with a 100% clean record for health and safety and a commitment to conducting rigorous risk assessments for each and every project, it should never be needed. It is vitally important to check your Essex tree surgeon has full insurance cover; failure to insist on checking this could result in being seriously out of pocket should something go wrong.
Our qualified, insured  Essex tree surgeons cover Basildon, Brentwood, Chelmsford, Rayleigh and Southend. Contact us on: 01268 642814 for a no obligation quotation. Best rates guaranteed.
Aug 2, 2023
Bamboo removal
I want to thank Mark and the team for the fantastic job they did in removing the bamboo plants from our garden. They all worked extremely hard and kept us in touch with any problems that arose. They arrived when they said they would and when they were finished, they cleaned up after themselves and left our garden clean and tidy. I would definitely recommend TH Trees to anyone who wants their bamboo problem resolved.
Thank you very much Christopher for leaving us such a lovely review. It was a pleasure to get this job done for you, and we hope you'll contact us in the future should you need us again.
Page 1 of 226:
«
‹
1
2
3
›
»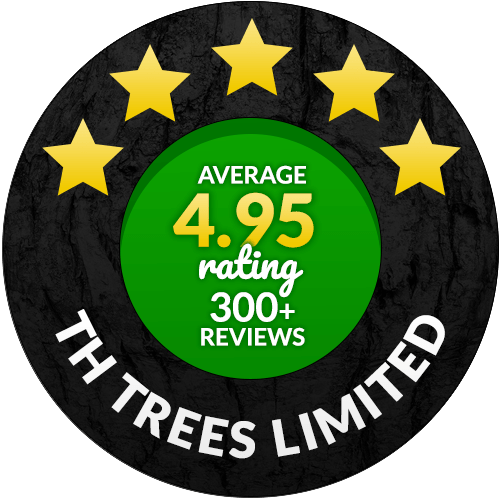 Our Tree Services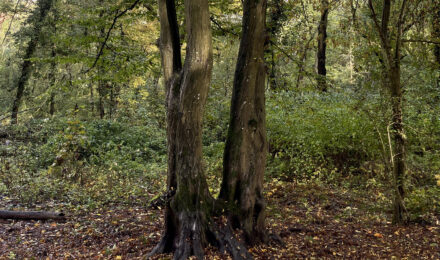 Have you ever wondered why some trees grow with more than one trunk? There are actually numerous reasons for the phenomenon. Read on to learn what causes it, and why, if you have a tree with multiple trunks, there are special ways of caring for it that you need to know about.