Get a quick no obligation quote It's free and will only take a jiffy!
Frequently Asked Questions
All common tree surgery and other related service questions are answered here
Q: What is a tree surgeon ?.

A: A tree surgeon is a person who holds professional certifications to perform tree cutting tasks. Any one can call themselves a tree surgeon but without certification it means nothing.

Q: Are you insured ?.

A: Yes we are, We have £10 million public liability insurance and £10 million employers liability insurance. A customer must make sure any tree surgeon they employ has qualifications for the task being done to go with the correct tree surgery insurance. An insurance company can and will refuse to pay out for a claim made against an unqualified tree surgeon. This would mean should a customer employ an unqualified tree surgeon, even if they have their own insurance and something went wrong, the customer could be liable for the cost and damages. Our insurance is readily available on our site for customers to view 24/7/365.

Q: Are you qualified ?.

A: Yes, we are fully qualified attaining all the relevant NPTC certificates up to city & guild NPTC CS41, AKA CS309. We are qualified for each and every discipline for tree surgery.

Q: How can i tell if you will do a good job ?.

A: Several systems have been in place to guarantee our customers receive the highest level of services in Essex, yet still charge some of the best rates available. We are Essex county council trading standards approved, Local authority approved, we have a customer submitted review system with no tampering from us, customers can contact trading standards if we do not provide the service we promise. We have over 4500 likes on Facebook and allow our customers personal contact with us 24/7. We have a big social media presence providing customers an insight into our quality of work. We hold full NPTC certification for all tree work undertaken.

Q: Do you take everything away ?.

A: Yes, unlike some unscrupulous tree companys our quote includes the work and the removal of all arisings produced from the work. Dont be caught out by a company providing a cheaper price follwed by additional costs for the removal of the arisings half way through the job. Check first the quote includes the removal of all arisings aka leafs, branches, logs, bushes, etc.

Q: Do you charge for quotations ?.

A: Absolutely not, we provide free quotes not estimates which means the price we quote is the price customers pay. We don't ask for payment until the customer has inspected and approved the finished work.

Q: What areas do you cover ?.

A: We predominately cover south east Essex, although often work much further afield when requested by customers. Such as Kent, London and Suffolk. We are always happy to provide a quote for all of our customers.

Q: Do you have a good reputation ?.

A: In a word yes, since 2005 the company has grown from strength to strength with more customers through repeat business and recommendations year after year. Not only do we provide fully qualified tree surgeons and full insurance cover, we make sure each and every job is undertaken to the highest achievable standard with care and appreciation given for our customers gardens or premises being at the top of the list. As one of a very few local authority and trading standards approved company's you just cant go wrong with us.

Q: What are your payment terms ?.

A: We accept cheque, bank transfer and cash, with 5 working days payment from date of invoice. If customers require more flexible payment terms we are happy to accommodate it upon request.

Q: What is LOLER ?.

A: Loler stands for Lifting Operations And Lifting Equipment Regulations. It requires any equipment for instances tree surgeon harnesses, rigging ropes, lowering devices etc are inspected every 6 months for PPE (personnel protective equipment) and 12 months for rigging equipment. Its important you check your tree surgeon has in date loler records for your protection. If an accident occurs through equipment failure a tree surgeons insurance company will require proof the equipment was loler certified and in date to make sure they payout if any persons or property was damaged. At T.H Tree Services we have our equipment certified as required.

Q: How Much Does Tree Surgery Cost ?.

A:Tree surgery costs vary based on the size of a tree, for instance the larger a tree the more wood there is to remove thus increasing the cost. The further the tree is from the roadside the greater the cost as the time it will take to remove the tree increases. One of the biggest costs for any customer will be trees with buildings, sheds etc underneath as this will require specialist rigging equiptment combined with a highly qualified tree surgeon to carry out the task. What ever the situation T.H Tree Services offer some of the most competitive prices across Essex.

Q: What is a T.P.O And Conservation Area?

Rather than put it in our words here is a link to wikipedia where you will find a great description of what a T.P.O and conservation area is.

T.P.O Description from Wikipedia.
Conservation Decsription from Wikipedia
More questions will be added asap, if you have a question that doesn't feature here please feel free to fill in the form below and we'll be happy to help.
Aug 2, 2023
Bamboo removal
I want to thank Mark and the team for the fantastic job they did in removing the bamboo plants from our garden. They all worked extremely hard and kept us in touch with any problems that arose. They arrived when they said they would and when they were finished, they cleaned up after themselves and left our garden clean and tidy. I would definitely recommend TH Trees to anyone who wants their bamboo problem resolved.
Thank you very much Christopher for leaving us such a lovely review. It was a pleasure to get this job done for you, and we hope you'll contact us in the future should you need us again.
Page 1 of 226:
«
‹
1
2
3
›
»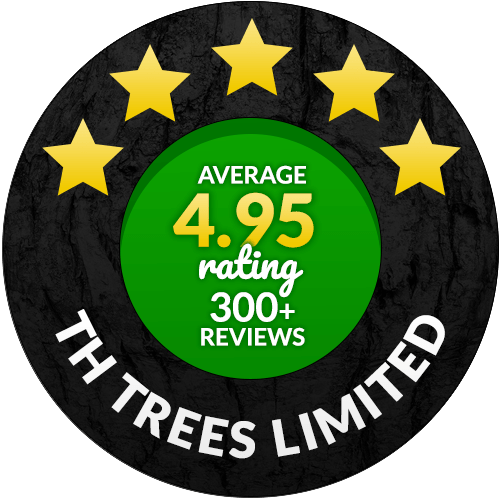 Our Tree Services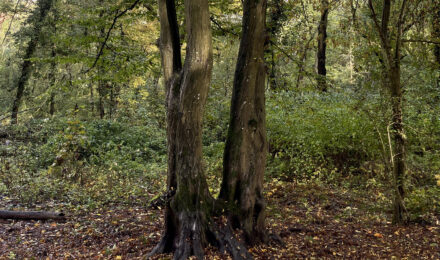 Have you ever wondered why some trees grow with more than one trunk? There are actually numerous reasons for the phenomenon. Read on to learn what causes it, and why, if you have a tree with multiple trunks, there are special ways of caring for it that you need to know about.