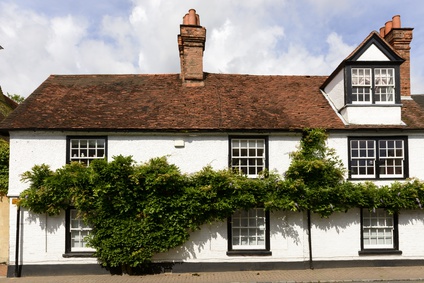 Get a quick no obligation quote It's free and will only take a jiffy!
Ivy Removal/Trimming
Professional Ivy Removal/Trimming services in Essex
For a cost effective service in ivy removal Essex wide give our qualified tree surgeons a call on 01268 642814.
Ivy may look appealing on the façade of a building or wall, but it grows so rapidly that it can easily take hold and get out of control, attaching itself to whatever it can hook its tendrils into. This is exactly why ivy removal Essex wide has turned into such an essential service.
Ivy is connected with problems such as damp and rot. This is because when it rains, the leafy covering leads to walls and fences taking much longer to dry out, being unexposed to air or sunlight. Ivy is also a crafty plant, working its way under roof tiles and wooden window frames and into gaps in brickwork, resulting in a variety of issues that can prove expensive to rectify.
Ivy Removal Essex: A Value-Added Service
For T.H. Tree Services, ivy removal Essex wide is one of our most popular services. We have specialist knowhow in the reduction and removal of ivy and wisteria from residential properties and commercial buildings and from walls and fences in public places. Not only can we remove or trim back the ivy, we will also clean the underlying brickwork and can repair or replace fencing too. It's all part of our value added service and our customers enjoy the fact that after we've completed our work, it is barely possible to detect that any ivy was present in the first place.
The Problem with Ivy
Ivy is a woody climbing plant. It uses its aerial roots that grow along its stems to climb upwards and outwards. These roots, also known as tendrils, cling hard and fast to fences and walls and when the ivy is removed, the tendrils are left behind, leaving behind a great deal of mess.
The problem with ivy, other than the mess it can leaves in its wake, is that it provides a natural habitat for pests such as bugs and rodents. Some people are also allergic to ivy and merely touching it or being in its presence can lead to a reaction.
Ivy is also known to block drains, leading to damp patches within a building and possibly even leaks. It is also an open invitation as a climbing aid for intruders looking to reach open windows.
What Does Ivy Removal Essex Wide Involve?
If ivy is leading to issues at your property, get in touch with T.H. Tree Services. We have over a decade of experience in ivy removal Essex wide and in addition we provide a wisteria removal service. We have over the years removed ivy that has grown to 60 feet in height and have built up exceptional skill in working around obstacles and in challenging conditions.
Our qualified tree surgeons are well trained in ivy removal. Essex householders, commercial property owners, landlords and public land managers rely on us for our expertise in creating solutions to situations where overhead power lines are an issue, or where neighbouring property, trees, outbuildings or fences are making it difficult to reach the ivy.
We approach all jobs with the utmost care and safety and our unblemished insurance and health and safety records prove our dedication in this respect. When removing ivy in Essex, we also go to great lengths to ensure there is minimal or no damage to brickwork or fencing. Where requested we will power wash brickwork and repaint or stain fencing, repair or replace it. It all forms part of our value-added service.
Ivy Trimming Essex Property Owners Recommend
You may well like the look of your ivy; of course it does have that quintessentially English appeal about it, especially for country homes and public houses. If you are somewhat attached to this greenery that has made your building its hope and you want to retain it but keep it under control, why not ask us about our Essex ivy trimming service?
Our tree surgeons offer a professional service in ivy trimming Essex wide and the results are always positively commented upon. We also offer expert guidance on simple maintenance that can be undertaken in order to keep the ivy in check until we visit again.
A Cost Effective Service in Ivy Trimming and Removal From Qualified Essex Tree Surgeons
Our Essex tree surgeons are experienced and qualified to work at height and in hazardous situations. If ivy or wisteria have become a problem at your property, why not get in touch? Our service is local authority and Trading Standards approved and we are British Standards accredited for your complete reassurance.
To arrange your free, no-obligation quotation for ivy removal Essex wide, please call 01268 642814.
Recent reviews of T.H Tree Services
Aug 2, 2023
Bamboo removal
I want to thank Mark and the team for the fantastic job they did in removing the bamboo plants from our garden. They all worked extremely hard and kept us in touch with any problems that arose. They arrived when they said they would and when they were finished, they cleaned up after themselves and left our garden clean and tidy. I would definitely recommend TH Trees to anyone who wants their bamboo problem resolved.
Thank you very much Christopher for leaving us such a lovely review. It was a pleasure to get this job done for you, and we hope you'll contact us in the future should you need us again.
Page 1 of 226:
«
‹
1
2
3
›
»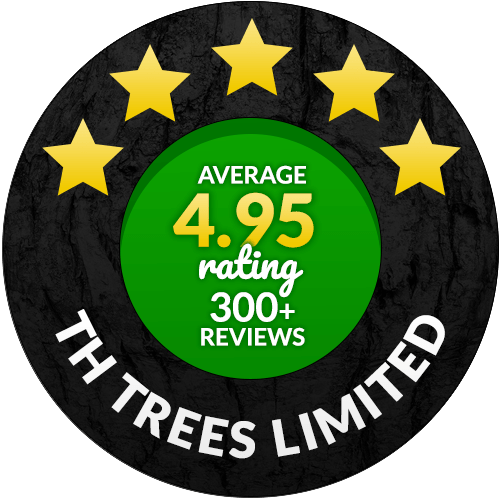 Our Tree Services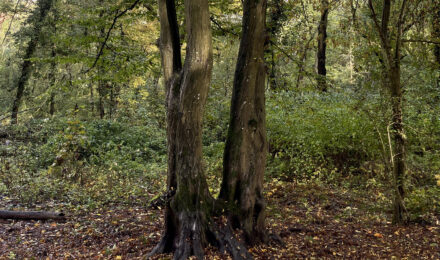 Have you ever wondered why some trees grow with more than one trunk? There are actually numerous reasons for the phenomenon. Read on to learn what causes it, and why, if you have a tree with multiple trunks, there are special ways of caring for it that you need to know about.