Get a quick no obligation quote It's free and will only take a jiffy!
Emergency tree work
Professional emergency tree work in Essex
Call us 24 hours a day, 7 days a week, 365 days a year on 01268 642 814. We offer an urgent response service for emergency tree work Essex wide.
Whether your trees have been damaged because of a storm, have been fully or partially felled after high winds or have all of a sudden begun to show signs that they could be dangerous, perhaps because they have become diseased or decayed, our qualified, experienced tree surgeons are poised and ready to help with an immediate response service covering the whole of Essex.
What Constitutes a Tree Emergency?
A tree emergency can be defined as any of the following:
Fallen and falling trees blocking access routes, footpaths or the public highway
Trees fallen during a storm or high winds
Partially felled trees posing a threat to property or passers by
Trees that are growing dangerously close to overhead power cables
Large loose branches threatening to fall onto public land or property
Diseased or decayed trees that could shed branches or fall at any moment
Immediate Response for all Emergency Tree Work Essex Wide
Our skills are extensive and as a company, we have the resources ready on hand to deploy immediately in any emergency tree work situation. We always prioritise urgent work and can promptly free up our vast resources across Essex to attend urgently to resolve any emergency tree situation.
What Happens in a Tree Emergency Situation?
The first part of our service is to analyse the situation for dangers. We have been carrying out health and safety risk assessments on sites Essex wide for more than 10 years and so have become well versed in making fast assessments of the risks posed by any job followed by coming up with viable solutions to resolve them safely.
At all times our key priority is to secure the safety of the public and everyone else on site.
As soon as we have secured any looming hazards we will conduct a professional assessment of the tree and make a decision on the most appropriate course of action. If necessary we will call in heavy lifting machinery and transport to remove any tree that is blocking access, working swiftly in order to minimise any disruption to traffic and pedestrians.
Where appropriate we will undertake remedial work on trees that have not been felled but have sustained damaged. This may involve taking out unsafe branches for example, although in some situation it will be necessary to remove the tree altogether.
We will undertake a comprehensive inspection of the tree to ensure it is safe before we leave the site. Our know-how as qualified tree surgeons means that we can identify signs of decay and disease which may have led to the weakness in the tree in the first place, in which case we will make recommendations as to the safest course of action.
In all cases of emergency tree work Essex wide we will leave the site clear and safe.
What Species of Trees can you Deal Within an Emergency?
We are able to take care of all species of trees as part of our emergency tree work. Essex wide we work with a variety of trees, including:
Oak Trees: Even though the English oak can grow up to 40 metres in height and can be fairly difficult to handle should it be felled by high winds, it is no problem for our experts to safely remove an oak tree in an emergency situation.
Willow Trees: Willow trees have sprawling hanging canopies and are often situated close to water. No problem for our specialists however who are frequently engaged in an emergency to deal with storm damaged or fallen willow trees throughout Essex.
Conifer Trees: It is a fact these trees can grow to towering heights often up to 100 metres, however, this is no concern for our solution-finding tree surgeons who on a regular basis over the past decade have handled trees of great heights that have fallen across the public highway or onto overhead power lines.
Eucalyptus Trees: These trees will readily shed bark and branches as a matter of course and even more so after a storm or high winds have hit. We regularly attend emergency situations where eucalyptus trees are threatening to fall or shed branches and in doing so cause injury or property damage. In most circumstances, we will carry out heavy pruning to ensure the safety of the tree, and in others, we will remove the tree completely so as to prevent future problems.
Cherry Trees: The cherry tree reaches heights of up to 10 metres and also grows a wide, bushy canopy, However, this does not make it a challenge for our experts to deal with any that have fallen or appear as though they could do so.
Silver Birch Trees: Despite the fact they grow up to 30 metres in height and put down deep roots, we are able to safely handle any emergency situation involving a silver birch tree, including treating any decay or disease.
Ash Trees: The ash tree can live as long as 400 years and is known to grow to heights of around 35 metres. This is a tree that likes company and you will often find them growing together to form domed canopies. This means that in some emergency situations after a storm or high winds we will need to remove or take care of more than one ash tree, which is something our experts are well experienced in.
Plum Trees: Many people, quite rightly, grow very affectionate towards their plum trees and will regularly request that we do what we can to salvage them if they have been damaged in a storm or high winds. As qualified tree surgeons, we are trained to always prioritise the health of the tree whilst considering safety issues. Rest assure that if we can find a way to make a plum tree safe in an emergency situation and make sure it is maintained, we will.
Cedar Trees: Cedar trees are unusual in shape because they grow multiple trunks. They also tend to grow to around 35 metres in height. Despite all of this we can still put our experience to good use and do whatever is needed to secure the site and remove any blockages caused by a fallen cedar tree.
Pine Trees: Pine trees can grow to heights of 35 metres and if they are not subject to frequent pruning they can quickly become dangerous in high winds, often being felled and from time to time falling onto power lines or the public highway. If this has occurred then we will respond straight away to tackle the situation efficiently and safely.
For an immediate response service in emergency tree work Essex wide, call T.H. Tree Services on 01268 642 814, 24 hours a day, 7 days a week, 365 days a year. We are Trading Standards approved fully qualified tree surgeons.
Recent reviews of T.H Tree Services
Aug 2, 2023
Bamboo removal
I want to thank Mark and the team for the fantastic job they did in removing the bamboo plants from our garden. They all worked extremely hard and kept us in touch with any problems that arose. They arrived when they said they would and when they were finished, they cleaned up after themselves and left our garden clean and tidy. I would definitely recommend TH Trees to anyone who wants their bamboo problem resolved.
Thank you very much Christopher for leaving us such a lovely review. It was a pleasure to get this job done for you, and we hope you'll contact us in the future should you need us again.
Page 1 of 226:
«
‹
1
2
3
›
»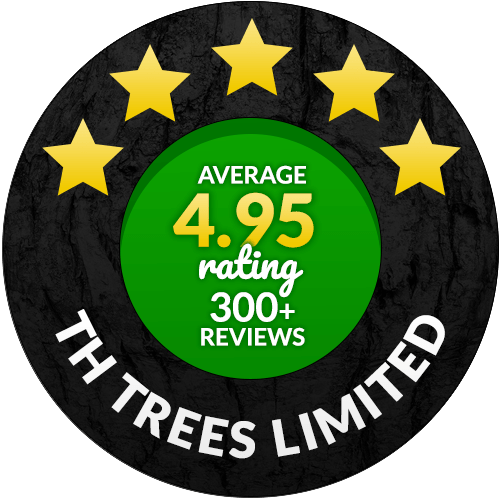 Our Tree Services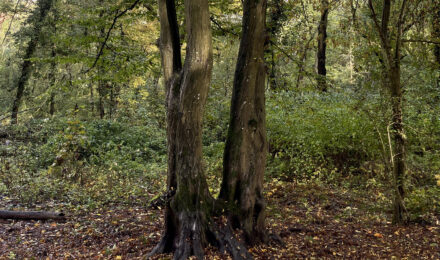 Have you ever wondered why some trees grow with more than one trunk? There are actually numerous reasons for the phenomenon. Read on to learn what causes it, and why, if you have a tree with multiple trunks, there are special ways of caring for it that you need to know about.