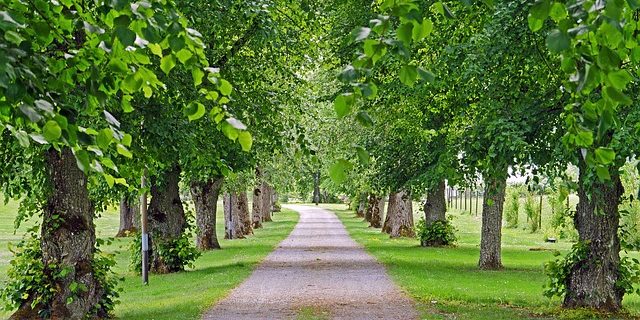 Get a quick no obligation quote It's free and will only take a jiffy!
How Trees Prevent Noise Pollution
In urban areas, noise can reach unhealthy levels. The impact of noise pollution has been linked to all sorts of health related issues, including cardiac disease. And noise pollution doesn't just affect humans. It can also negatively impact upon plants and wildlife too. But there is a natural way to reduce the effects of noise in our environment, and that's with the use of trees.
Why is noise pollution such an issue?
Noise pollution is a worldwide problem that impacts upon the lives of millions of people every day. The day to day stress of living in a noisy world can cause health issues such as hypertension or high blood pressure, which can lead to cardiovascular disease.
Noise at night disturbs sleep, leading to short term effects such as difficulty concentrating, and irritability. For the long term, sleep deprivation can interfere with critical bodily functions, such as the metabolism.
What is the law on noise pollution?
Unfortunately, the UK does not have a consolidated body of legislation on noise pollution as other countries do. However, the Environmental Protection Act 1990 – Part III gives local authorities powers to treat various issues as statutory nuisances, including noise from premises and from the vehicles (not including traffic noise).
How do trees reduce noise pollution?
Noise barriers created from trees and other plants have the ability to create respite from unwanted noise pollution. When strategically planted by roadways, in parks or in gardens, trees can help reduce noise by absorbing, deflecting, refracting or masking sound waves. They actually work by intercepting the sound waves, and changing their behaviour.
The different parts of plants and trees reduce noise in different ways depending on their characteristics. Tree sound barriers may also create their own sounds, or attract wildlife that masks unnatural sounds.
How to create a sound barrier using trees?
The most effective noise barriers have diverse structures that close gaps, and bring together a variety of textures. So for the best sound barrier, you'll need a range of plants, including shrubs, bushes and trees.
The width of the natural sound barrier and its distance from the source of the noise are important factors.
It is said that a 30 metre wide planted sound buffer can reduce noise by five to eight decibels. The closer to the source of the noise, the more effective it will be. For example, that same 30 metre buffer planted 30 metres from the road will block around 10 decibels more than one planted 60 metres away.
What are the best trees to use to prevent noise pollution?
Broadleaf species of trees, such as oak, ash, birch, beech and hazel trees, are most effective at deflecting sound. However, when they drop their leaves in winter, the sound barrier is lost. For this reason, it is often wise to plant evergreen trees as sound barriers, as they will provide a year round buffer against the noise. Evergreens, such as leylandii, are also fast growing and can be planted nearby each other. So you'll get a denser sound barrier, faster.
When selecting trees and plants for a sound barrier, it's important to choose ones that will do well in the local environment and with the natural soil. The plants will also need to be tolerant of air pollution if they are to be planted by roadsides.
Popular trees and hedges used for noise pollution in the UK include green beech, purple beech, hornbeam, laurel, leylandii, Monterey cypress, privet and yew. All of these have very dense growing habits and fast growth. However, they all need regular pruning and maintenance in order to keep their shape as a dense sound barrier.
Looking to maintain a tree sound barrier?
If you are keen to ensure your tree or hedge sound barrier hedge remains healthy and continues doing its job effectively, the helpful, qualified experts here at TH Trees Ltd are on hand to provide the assistance you need with hedge trimming and other tree surgeon services.
For personalised advice, or a written quote, you are welcome to get in touch.
Aug 2, 2023
Bamboo removal
I want to thank Mark and the team for the fantastic job they did in removing the bamboo plants from our garden. They all worked extremely hard and kept us in touch with any problems that arose. They arrived when they said they would and when they were finished, they cleaned up after themselves and left our garden clean and tidy. I would definitely recommend TH Trees to anyone who wants their bamboo problem resolved.
Thank you very much Christopher for leaving us such a lovely review. It was a pleasure to get this job done for you, and we hope you'll contact us in the future should you need us again.
Page 1 of 226:
«
‹
1
2
3
›
»