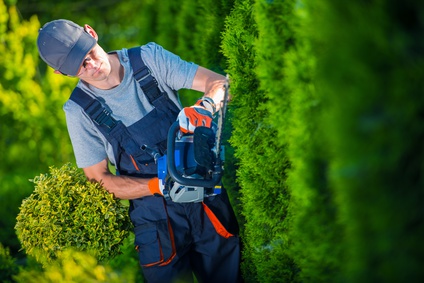 Get a quick no obligation quote It's free and will only take a jiffy!
Hedge Removal
Professional hedge removal services in Essex
For a reliable, professional service in hedge removal Essex wide give Trading Standards approved T.H. Tree Services a call on 01268 642 814.
Across Essex Hedge removal is one of the most popular services offered by T.H. Tree Services. We offer a decade of experience, a long list of qualifications, specialist expertise and local authority and Trading Standards approval.
Regularly planted as boundaries between properties, hedges are also used to mark a border between buildings or houses and public land. The advantages of hedges are numerous. When well maintained they look appealing plus they attract wildlife, act as a privacy screen and can help to reduce noise and rubbish blowing onto your land.
However, hedges do call for quite a lot of attention to keep them in check. If they are not regularly trimmed, they will start to take on a scruffy appearance. Without frequent pruning, they will start to grow over onto neighbouring property and public land and may even start to block light. All of this of course can become a nuisance, so if this is something that is causing you concern and you live in Essex hedge removal could well be the solution for you. If there are hedges on your land that you don't have the time or ability to take care of, or you need to clear land for development, read on for guidance.
Hedge Removal Essex: How Does it Work?
Regrettably, contrary to popular belief, hedge removal is not a simple task. Firstly the hedge will need to be trimmed right back. Specialist cutters are needed to undertake such a task, as hedges tend to have tough branches and stems. This whole procedure can create a lot of mess, so it is vital that a process is in place to dispose of the waste leaves and branches.
For hedges made up of conifer or yew trees, the task becomes an even greater challenge due to the height and bushiness of the trees. The good news is though that, as T.H. Tree Services are experts in hedge removal Essex home and land owners need not harbour any concerns, as no hedge removal job is too much of a challenge for our qualified tree surgeons who are extensively trained in working at height and in demanding conditions.
As soon as cutting the hedge back is complete, the remaining stumps and roots have to be taken out so as to prevent the hedge growing back as well as so that a perfectly flat piece of land is left ready to replace the boundary marker. This could be for example with a wall or a fence.
The professional hedge removal service offered by our Essex tree surgeons covers all these aspects and our customers are also offered a professional fencing service should this be required.
Specialists in all Species of Hedge Removal Essex Wide
Hedges come in a range of sizes, shapes and designs, and sometimes consist of different species of tree. Our Essex hedge removal experts have expert knowledge of all species including the following:
Oak Tree Hedge Removal Essex
The English oak may not sound like a typical tree to use for hedges, but it can, in fact, form a very appealing feature when the trees are set alongside each other and pruned with some creativity. However, this does call for a lot of expertise, so if you have made a decision to have your oak tree hedge removed, even if it has grown up to 40 metres which oak trees often do, it is a straightforward task for T.H. Tree Services.
Willow Tree Hedge Removal Essex
The willow tree is a fairly popular tree used to form hedges. Of the Latin Salix meaning sallow, willow trees grow to around 10 metres in height and can live up to 300 years. Our experts trim or remove willow tree hedges around Essex on a regular basis and provide specialist expertise in handling with their sprawling hanging canopies. Even if the hedges are located near to water, which willow hedges tend to be, this is no problem for our experts.
Conifer Tree Hedge Removal Essex
The conifer is one of the most popular trees for hedging. Even though these trees can grow up to 100 metres in height, we have the expertise and capabilities to remove them safely and effectively where required. Whether you have a yew hedge, pine hedge, cypress hedge or Douglas fir hedge, it is no problem for our experts to remove.
Eucalyptus Tree Hedge Removal Essex
The evergreen eucalyptus tree requires frequent attention otherwise it can quickly grow to an unkempt state, often shedding bark and branches and rendering it unsuitable for confined spaces. We will often be engaged to remove a hedge made up of eucalyptus trees and this is certainly something we can do swiftly, safely and professionally.
Cherry Tree Hedge Removal Essex
It is pleasant to be able to enjoy the beauty of a hedgerow made up of flowering, fruit-bearing trees, especially on private estate land. However, there may come a time when the hedge has to be cleared, maybe for the development of the land or perhaps due to the fact it has grown to an unruly state or become hazardous through decay or disease. Cherry trees can grow up to 10 metres high, but this is no issue for T.H. Tree Services whose experts will often be called in to clear trees that are much taller.
Silver Birch Hedge Removal Essex
The silver birch tree, of the Latin Betula Pendula, is a UK native tree species which can grow to heights of 30 metres. If you have a row of silver birch trees on your land that you would like removed, you can depend on our experts for a safe, professional and cost-effective service.
Ash Tree Hedge Removal Essex
Of the Latin Fraxinus Excelsior, ash trees are native to the UK and are renowned for their long lifespans of up to 400 years or more. They will often reach heights of around 35 metres and this slender, elegant-looking tree will regularly be found growing in groups to form domed canopies. If you have a group of ash trees that you would like removed, consider it no issue for our expert team.
Plum Tree Hedge Removal Essex
The plum tree comes from the Prunus Domestica family which also produces the fruits greengages and damsons. Plum trees make eye-catching, decorative hedges as they are not known for growing very tall and of course are distinguishable by their beautiful dark red fruits. However, the time may have come to remove your plum tree hedge in Essex and if this is the case then you can rely on us to undertake the task with care and professionalism.
Cedar Tree Hedge Removal Essex
Evergreen cedar tree hedges are quite common across the UK, despite the fact they are not native to this country. Planting them in gardens and public spaces can be a good move as their wood acts as a natural insect repellent. Cedar trees sport an unusual shape as they grow multiple trunks and this can lead to them forming quite a striking feature. However, the time may come to remove your cedar hedge, and if you are worried about the fact it bears such an unusual shape and may be a challenge to remove, let T.H. Tree Services allay your concerns as our specialists have the know-how and experience required to complete the task safely, efficiently and cost effectively.
Pine Tree Hedge Removal Essex
The Scots pine is one of the UK's most common species of pine and is regularly used to create tall hedges of up to 35 metres. These trees can live for as long as 700 years and from time to time new home or landowners make the decision that they want to take them down in order to let light flow through, or for development purposes. In such cases, you can rely on our qualified tree surgeons to safely and completely remove your pine hedge swiftly and cost effectively, even if it has grown to a towering height.
T.H. Tree Services: Your Reliable, Qualified, Fully Insured Essex Hedge Removal Specialists
We are a British Standards accredited, local authority and Trading Standards approved, fully qualified company with untarnished insurance and health and safety records. We provide all types of hedge removal Essex wide for domestic, commercial and public grounds.
For a competitive quote on hedge removal Essex wide, call T.H. Tree Services on 01268 642 814.
Recent reviews of T.H Tree Services
Aug 2, 2023
Bamboo removal
I want to thank Mark and the team for the fantastic job they did in removing the bamboo plants from our garden. They all worked extremely hard and kept us in touch with any problems that arose. They arrived when they said they would and when they were finished, they cleaned up after themselves and left our garden clean and tidy. I would definitely recommend TH Trees to anyone who wants their bamboo problem resolved.
Thank you very much Christopher for leaving us such a lovely review. It was a pleasure to get this job done for you, and we hope you'll contact us in the future should you need us again.
Page 1 of 226:
«
‹
1
2
3
›
»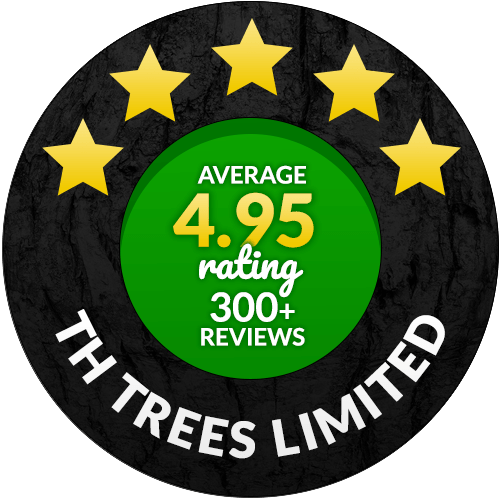 Our Tree Services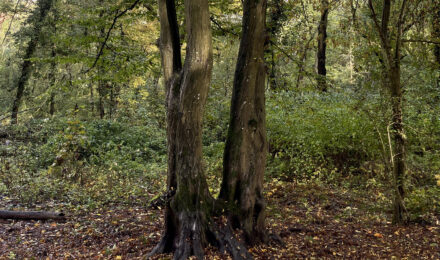 Have you ever wondered why some trees grow with more than one trunk? There are actually numerous reasons for the phenomenon. Read on to learn what causes it, and why, if you have a tree with multiple trunks, there are special ways of caring for it that you need to know about.