Get a quick no obligation quote It's free and will only take a jiffy!
Small Trees, Big Benefits: 6 Compact Trees That Combat Climate Change
Trees are a powerful weapon when it comes to fighting climate change. By acting as carbon sinks, they absorb vast amounts of pollutants from the atmosphere. The good news is that if you are keen to do your bit for the environment by planting a tree, but you only have a small outdoor space, there are plenty of species that will fit the bill.
Every tree has a natural ability to effectively filter the air around it. They absorb pollutants, and lock carbon into their trunks, roots and soil.
If you are keen to help in the fight to combat global warming, you are probably wondering which trees are best at capturing pollutants, whilst at the same time will be a suitable size for your garden.
The key advice is to choose a UK native species that grows quickly and reaches maturity early, because it's at this point that it will be absorbing the most carbon. Lots of trees can be pruned to suit a smaller outdoor space. But there are certain species that are naturally compact, yet can make a considerable difference to the environment.
1. Blackthorn (Prunus spinosa)
Blackthorn blossom is one of the first to appear, introducing a wash of early spring beauty into the garden and attracting pollinators from far and wide. And its sloes are often a hit too later in the year, both for gin lovers and birds alike.
Blackthorn grows at a rate of around 40-60cm per year, to a total height of approximately seven metres. Fast to mature, it's not long before blackthorn starts doing its work in absorbing carbon.
Plant in moist, well-drained soil in full sunlight.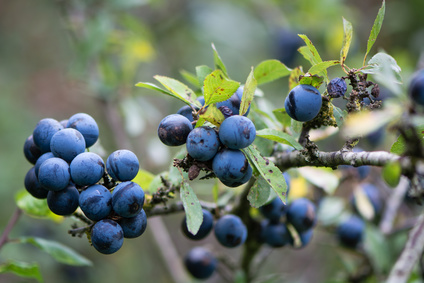 2. Crab apple (Malus sylvestris)
The irregular shape of the crab apple tree makes it perfect for casting shade and keeping the air cool. The spring blossom is a big draw for pollinators, and the fruits are a great food source for birds, wildlife and apple pie lovers alike.
The crab apple tree will only grow to around 10 metres in height. Drought tolerant, it will drink in plenty of carbon whilst providing a beautiful centrepiece for your garden.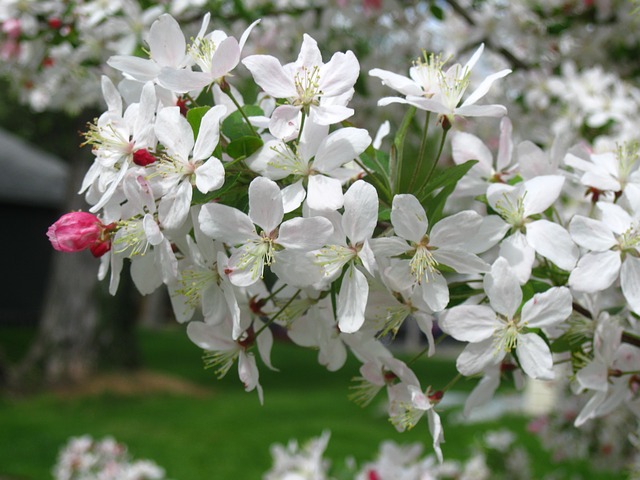 3. Hazel (Corylus avellana)
Coppiced hazel can absorb carbon for hundreds of years. It will grow up to 10 metres in height and will provide you with your own personal supply of delicious hazelnuts within three to five years of planting.
A fast growing species, hazel prefers non-acidic, well-drained to moist soil.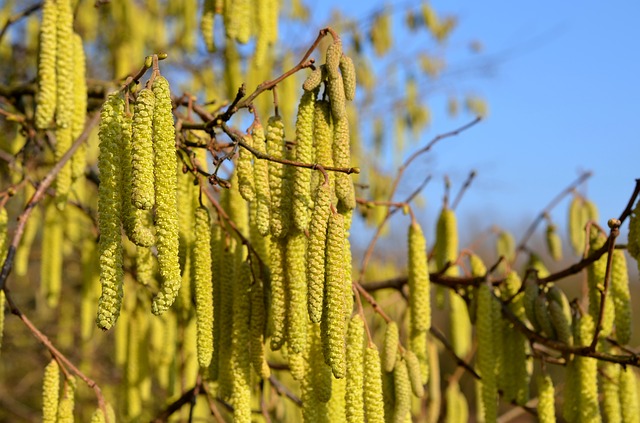 4. Juniper (Juniperus communis)
The evergreen juniper tree is hardy in nature and provides continuous foliage which effectively absorbs carbon steadily throughout the year. It does a great job of casting shade as well as protecting small wild animals from predators.
Only growing to 10 metres in height makes juniper another compact tree. It loves a sunny spot and well-drained soil, and is good at withstanding drought.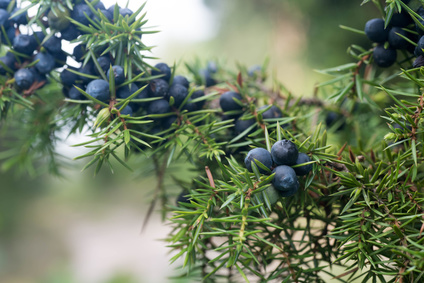 5. Osier willow (Salix viminalis)
The glorious yellow catkins of the osier willow are always a hit with homeowners. This is a very fast growing tree, but it will only reach heights of seven metres, making it an excellent contender for the smaller garden.
Also known as basket willow because it has flexible branches which can be used for basket weaving, the osier willow enjoys a wet location, making it an asset in areas prone to flooding. Choose a spot in full sunlight with alkaline soil.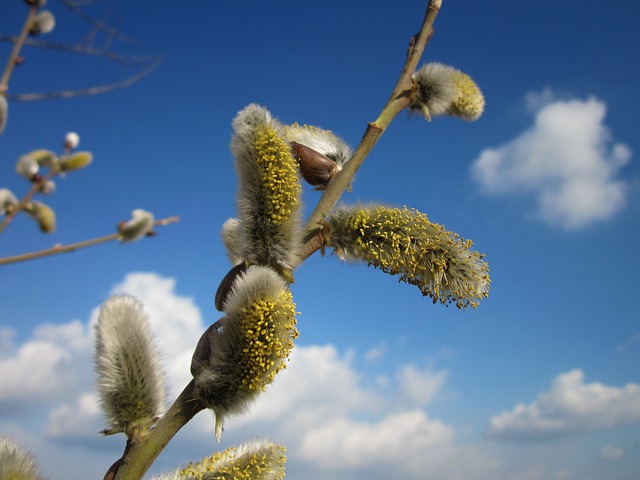 6. Silver birch (Betula pendula)
The silver birch will grow to a good 30 metres in height, so it's better for medium to large gardens. But you'll find it drought tolerant with compact, shallow roots that make it a good candidate for tighter spots.
If you're keen to keep your grass and other plants growing under the tree, the light, open canopy of the silver birch will certainly allow this. Whilst it will tolerate most conditions, this tree does prefer acidic or sandy soils.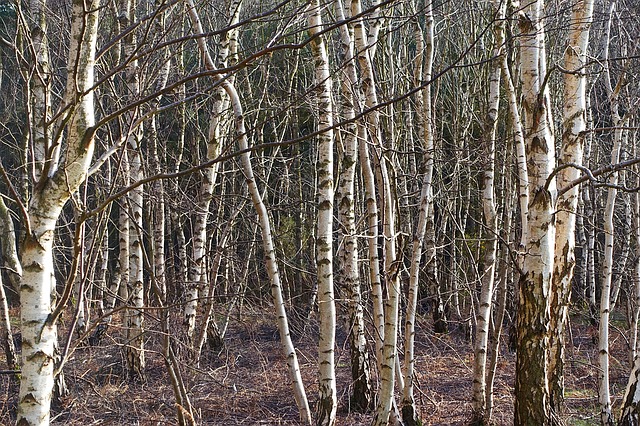 Caring for your trees, so they can care for the environment
The importance of professionally caring for your trees cannot be stressed enough. Regular pruning, checking for disease and pest infestation and dead wood pruning are all essential if your tree is going to enjoy the best of health, and help us all fight climate change.
Looking for professional assistance in caring for your trees? Whether you've recently planted a tree, or you have a mature specimen in your garden that needs a spot of care and attention, our helpful experts here at TH Trees Ltd are ready to help. For tailored, qualified assistance, please get in touch.
Related guides
How to care for newly planted trees
Choosing the best trees for your needs
The best trees for small gardens
The best trees to attract birds
The best trees to attract pollinators
How to Care for Your Trees in Winter
Aug 2, 2023
Bamboo removal
I want to thank Mark and the team for the fantastic job they did in removing the bamboo plants from our garden. They all worked extremely hard and kept us in touch with any problems that arose. They arrived when they said they would and when they were finished, they cleaned up after themselves and left our garden clean and tidy. I would definitely recommend TH Trees to anyone who wants their bamboo problem resolved.
Thank you very much Christopher for leaving us such a lovely review. It was a pleasure to get this job done for you, and we hope you'll contact us in the future should you need us again.
Page 1 of 226:
«
‹
1
2
3
›
»