Get a quick no obligation quote It's free and will only take a jiffy!
Different Trees for Different Conditions
Wondering what trees would work best for the specific soil and climate conditions where you live? Join us as we explore the native trees of the UK that are best suited for different conditions, and highlight the importance of selecting the right tree for your specific environment.
The UK is known for its diverse landscapes and ever-changing weather conditions. From the sunny coastline of Cornwall to the misty Scottish Highlands, the UK experiences a wide range of environmental variations. These varying conditions require trees that can adapt and thrive in different settings, from full sun to deep shade.
Trees for direct sun
If you are looking to plant a tree in a spot that receives sun for most of the day, the following species should make a good choice…
Silver birch
The silver birch is a resilient native tree that can endure direct sunlight and is particularly drought tolerant. It thrives in well-drained, sandy or acidic soils, making it an excellent choice for dry and sunny locations.
Weeping willow
Often found near water, weeping willows are fast growing trees, adding between 1.2 and 2.4 metres in height each year. These majestic trees can reach a towering 15 metres in height and provide ample shade, creating a cool refuge on hot days.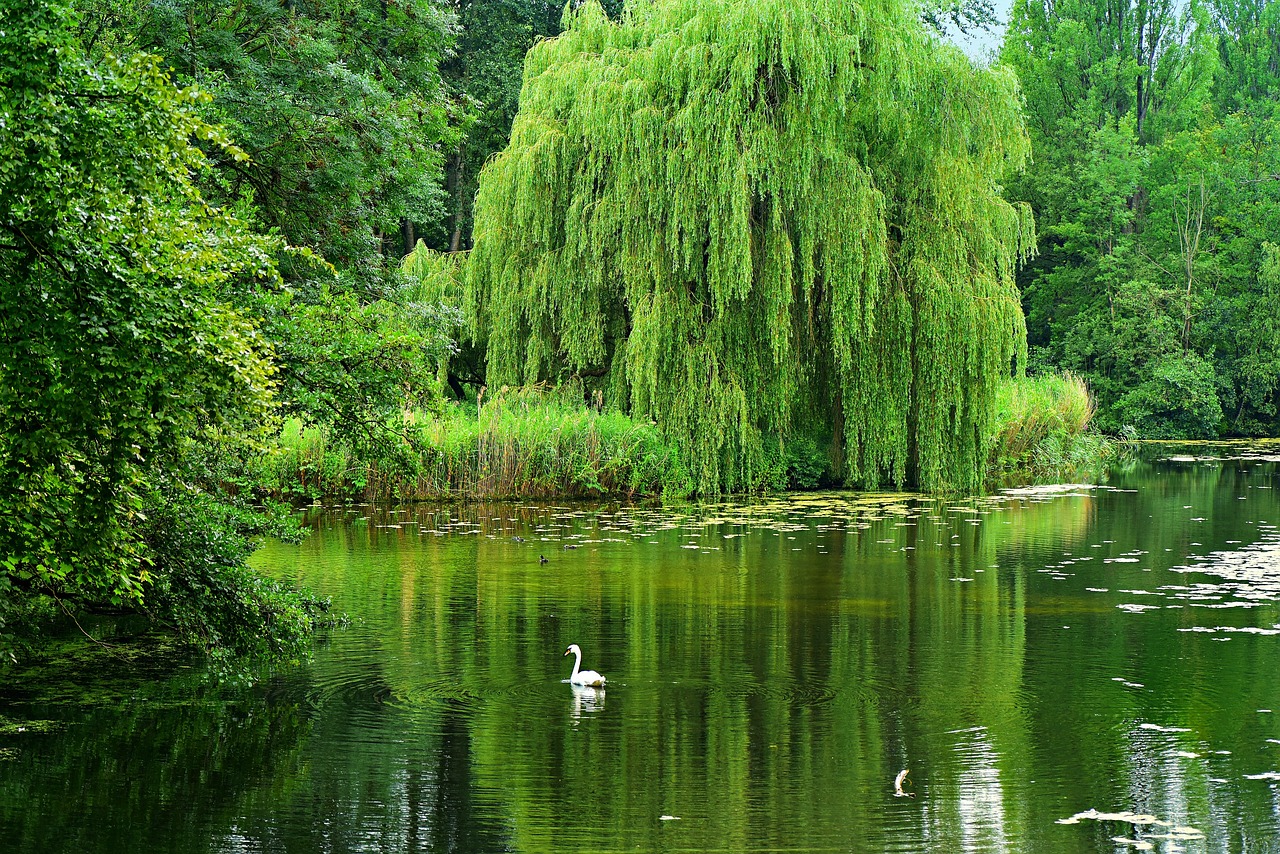 Scots pine
The Scots pine is a staple within UK landscapes. They thrive on light, low-fertility soils and withstand drier conditions once established, making them a top choice for sunny locations.
Trees for shade
If your garden has a shady spot that is calling out for a tree to fill it, the following species are worth considering…
Alder
Alder is a highly adaptable tree which can grow in various soil types, including wet soil. They are particularly tolerant of shaded areas, making them perfect for creating sheltered spots. Alder trees are large, growing to an average height of 25 metres, with a spread of between 4 and 8 metres wide.
Bird cherry
Bird cherry adds beauty to urban environments and can grow in partial shade. Their striking yellow and red autumn leaves and unique bark make them a charming addition to any garden.
Juniper
A small evergreen shrub, juniper prefers full sunlight but can tolerate partial shade. This hardy tree can adapt to a variety of soil conditions.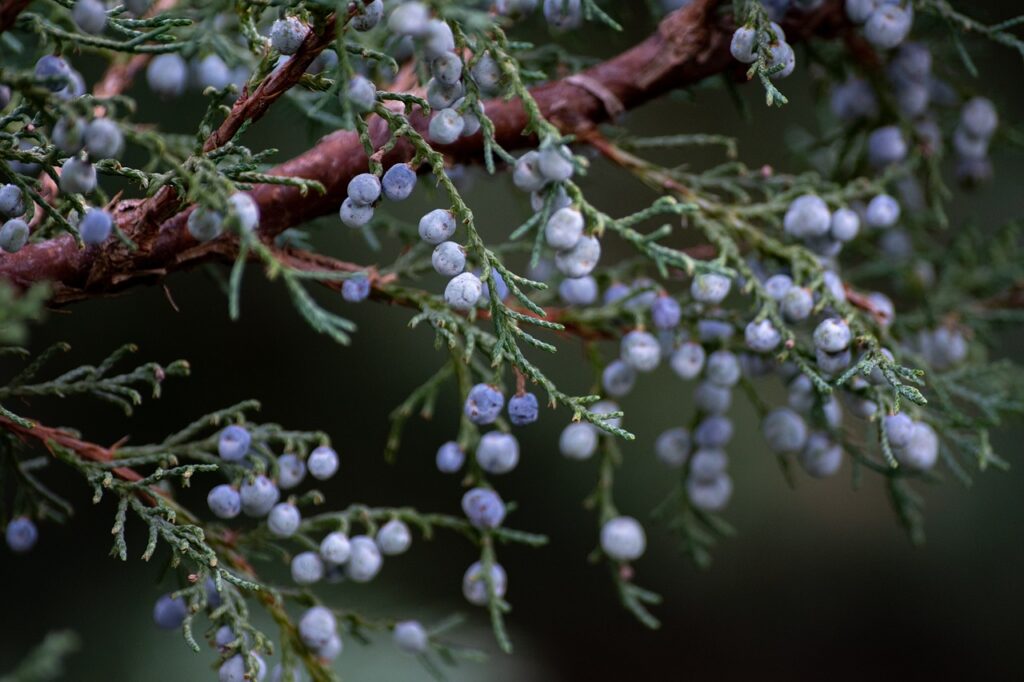 Trees for dry soil
With summers getting hotter and heatwaves becoming a regular event, it is becoming more important to consider which tree species will best adapt as soil dries out. The following species are considered hardy in dry conditions…
Scots pine
The Scots pine is well-suited to dry soils and can endure drought once established.
Crab apple
Crab apple is considered drought tolerant. It can cope with full sun, and enjoys part to full dry soil types. With a height of up to 10 metres, the tree is suited to smaller spaces, and the fruit is popular with birds and small mammals.
Wild cherry
Wild cherry is hardy and easy to grow in most soil types. This tree prefers full sun exposure, which makes it a good choice for dry soil.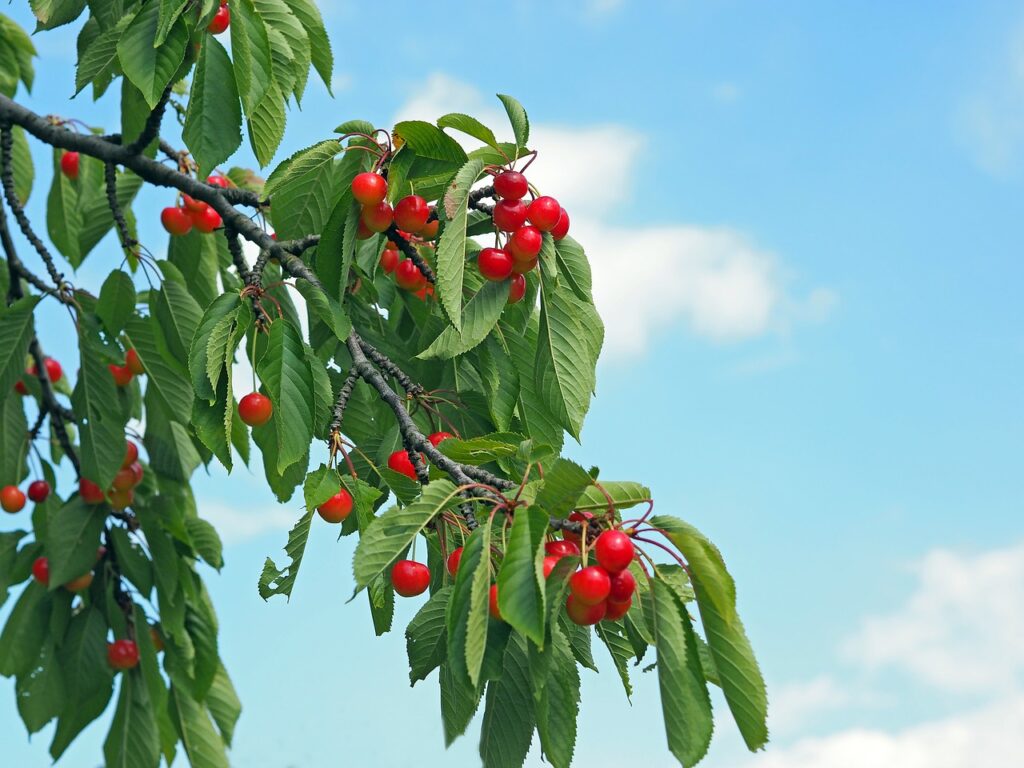 Trees for wet or damp soil
If your garden is poorly drained or is generally boggy, you will need to plant trees that will tolerate damp conditions. These include:
Quaking aspen
The quaking aspen is a deciduous tree which prefers moist soil, although it needs to be well-drained. This attractive tree grows to around 25 metres in height. Its leaves transform through a kaleidoscope of colour through the seasons, from copper to green, and then vivid yellow and red.
River birch
These deciduous trees have green leaves in summer which turn to a bright golden yellow in autumn. The river birch grows well in wet soil. It is also drought-tolerant and can withstand air pollution, as well as interest from hungry deer.
White willow
Willow trees are renowned for preferring damp conditions. The white willow has silvery pointed leaves which shimmer in the sunlight. It prefers full sun conditions and needs space to grow, as it can reach over 25 metres in height with a spread of over 10 metres.
Which UK trees can tolerate a range of conditions?
Some UK native trees are able to thrive in a variety of conditions, which is good news as we experience extremes of weather due to climate change.
Common beech
The beech tree needs a well-drained soil, but can cope with extremes of both chalky and acidic sands. It does well in the shade, but it needs to avoid heavy and water-logged soil. Reaching heights of up to 40 metres, the beech needs room to grow.
Hazel
Hazel can grow in full sun or full shade and is content in well-drained soils. These deciduous trees can grow up to six metres tall, making them ideal for smaller spaces.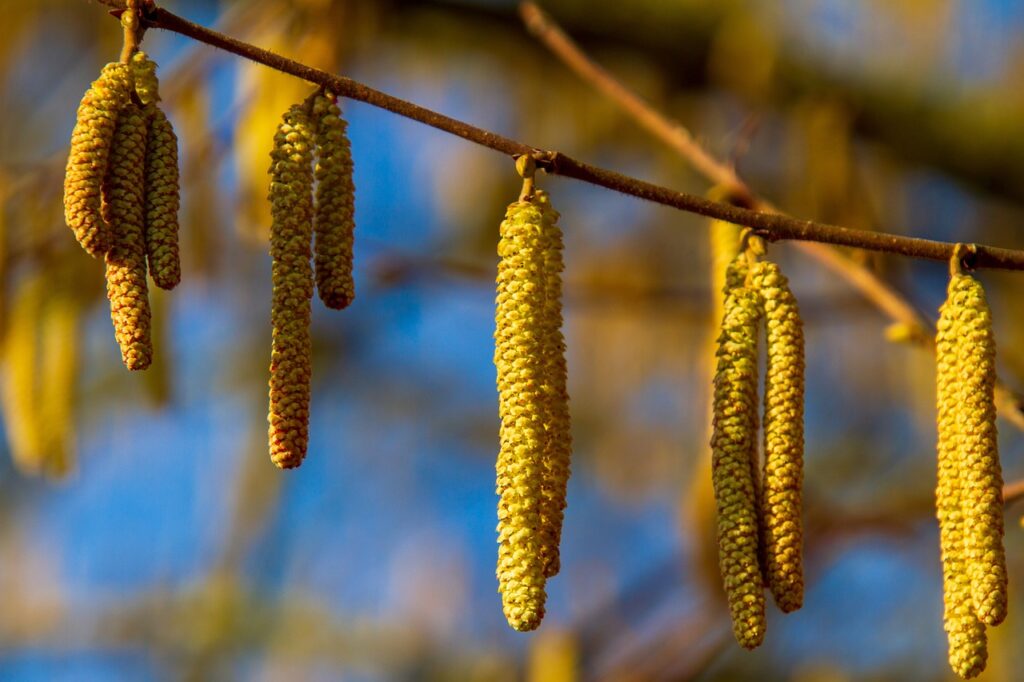 Holly
Holly is comfortable in partial shade and prefers moist, well-drained soil. It's an evergreen species which can grow up to 15 metres in height, and can cope in exposed or sheltered spots. Thanks to its bright red berries, holly provides a vital food source for birds and small mammals.
Yew
Yew is a hardy evergreen tree that needs little maintenance. It thrives in both sunny and shaded areas with well-drained soil. It can reach heights of 20 metres, and attracts birds seeking protection and safe nesting sites. The fruit also attracts birds and small mammals.
The importance of choosing the right native trees for specific conditions
At TH Trees Ltd, we recommend planting native trees as they:
Protect and enhance our ecological system
Require less maintenance and fertilisers
Help combat climate change
Conserve water and prevent flooding
Choosing the right native trees for specific conditions is essential to creating a thriving and sustainable ecosystem. It's important to research the needs of each tree before planting to ensure it will prosper in its environment.
By carefully selecting UK native trees that match the sunlight, shade and soil conditions of your location, you can contribute to the preservation of the country's rich natural heritage and biodiversity.
For help with recommendations on which trees will best suit your space, you are welcome to contact the fully qualified team of tree surgeons at TH Trees Ltd. We provide a range of tree care services for all species of trees, and are approved by the local authority and trading standards.
For tailored advice and a no-obligation quote in all areas of tree management, call us on 01268 642 814.
Aug 2, 2023
Bamboo removal
I want to thank Mark and the team for the fantastic job they did in removing the bamboo plants from our garden. They all worked extremely hard and kept us in touch with any problems that arose. They arrived when they said they would and when they were finished, they cleaned up after themselves and left our garden clean and tidy. I would definitely recommend TH Trees to anyone who wants their bamboo problem resolved.
Thank you very much Christopher for leaving us such a lovely review. It was a pleasure to get this job done for you, and we hope you'll contact us in the future should you need us again.
Page 1 of 226:
«
‹
1
2
3
›
»