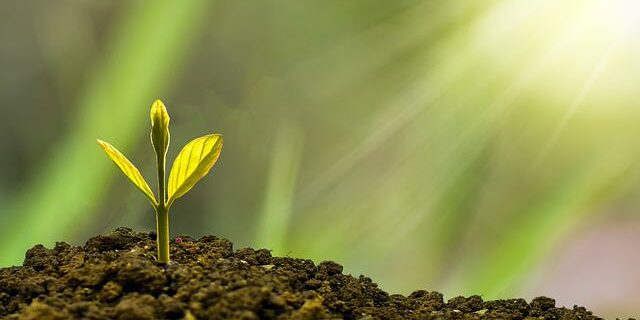 Get a quick no obligation quote It's free and will only take a jiffy!
4 Easy Maintenance Trees to Brighten Your Garden
If you're thinking about planting trees in your garden, but the thought of having to put in all that effort, care and attention is putting you off, worry not, because there are plenty of options when it comes to easy maintenance trees. Let's take a look at the best species to add interest to your garden, without you having to put in too much time and effort.
Lots of people are daunted by the thought of growing something as large as a tree. But in actual fact, many trees are often easy to take care of, and can actually be less needy than some smaller species of plants.
Providing you prepare the ground properly before planting and you choose a suitable variety of tree for the soil and growing conditions, the most you'll likely need to do is water the tree in dry conditions, and prune it when necessary.
The key is to choose the right trees in the first place. Avoiding those with invasive root systems, any that shed berries or nuts that will give you lots of clearing up to do, or those that are fast growing and will need more regular pruning, is the best advice.
The following are our suggestions for low maintenance trees that will grow in a variety of soils, conditions and climates.
Silver birch
The shimmery white bark of the silver birch tree is a pretty sight and, once established, this tree will need minimal care, surviving harsh winters and a host of soil conditions and aspects with ease.
Other than light pruning, all that really needs to be done with the silver birch is to remove any dead or diseased branches or any that are congested or rubbing together and preventing air and light getting through.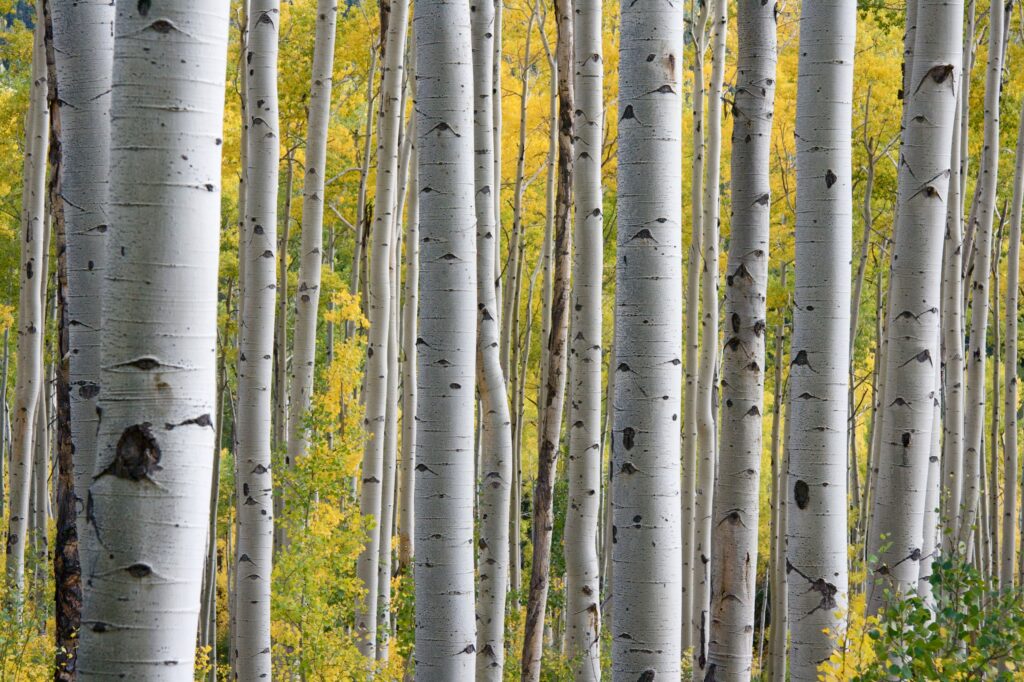 Holly
Holly is considered the quintessential English tree and can live for up to 300 years. The tree is low maintenance, calling for little more than light intervention in terms of pruning.
Holly grows slowly during its younger years, and will generally only grow to around 15 metres in height and 4-8 metres in width, making it perfect for the more compact garden.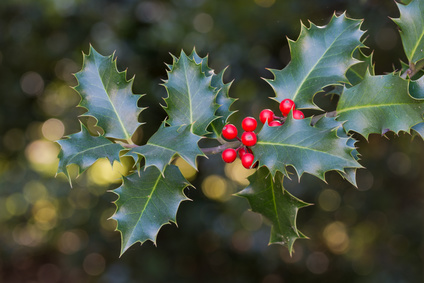 Magnolia
Magnolia is an easy maintenance, slow growing tree with lovely, tulip-shaped fragrant flowers appearing in the spring, so ideal if you're looking for a pollinator friendly species.
Other than a very light pruning in mid-summer to early autumn after flowering to remove any dead or diseased branches, and a bit of a spring mulching, you won't really need to do much at all to take care of this pretty tree. Do make sure it gets plenty of water though following planting.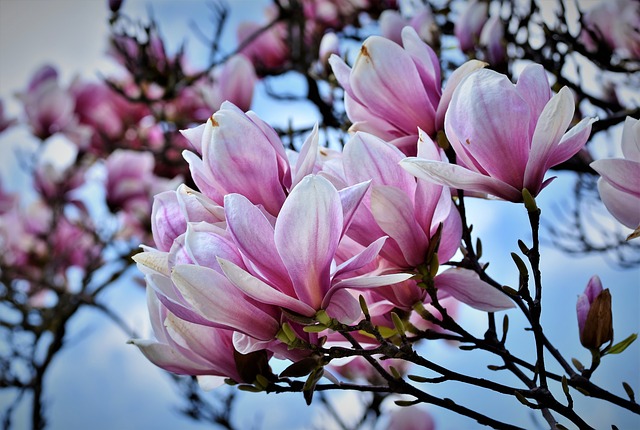 Wax myrtle
Wax myrtle is a UK native evergreen tree that doesn't tend to grow much more than six metres or so in height. Only occasional pruning is required, and this tree will thrive in most soil types, light and climatic conditions.
If you're looking for a tree that will give you privacy year round, wax myrtle makes a good choice.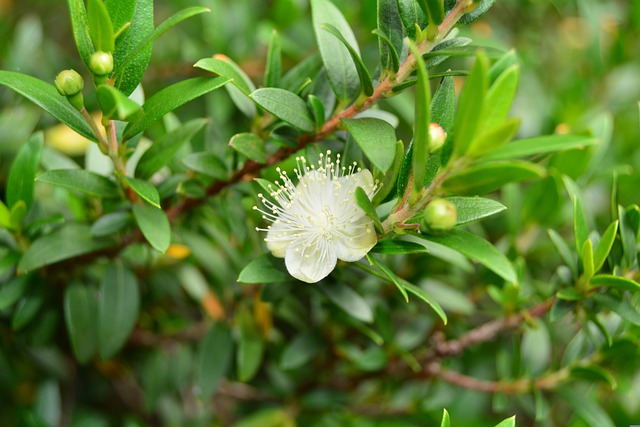 Making your easy maintenance trees even easier to care for
So there you have our top four easy maintenance trees. If you decide to plant a tree in your garden, even if it's easy maintenance, be sure to remember the importance of regular light pruning to keep it healthy.
If you could benefit from some help with tree care, we have all the expertise and advice you need. Please feel free to get in touch and let us know how we can help you.
Helpful tree care and planting resources from our content library
How to care for newly planted and sapling trees
How to choose the best trees for your needs
5 of the best blossoming trees
6 of the best trees for small gardens
6 good reasons to prune your trees
How to check your trees after a storm
What type of tree pruning do I need?
Aug 2, 2023
Bamboo removal
I want to thank Mark and the team for the fantastic job they did in removing the bamboo plants from our garden. They all worked extremely hard and kept us in touch with any problems that arose. They arrived when they said they would and when they were finished, they cleaned up after themselves and left our garden clean and tidy. I would definitely recommend TH Trees to anyone who wants their bamboo problem resolved.
Thank you very much Christopher for leaving us such a lovely review. It was a pleasure to get this job done for you, and we hope you'll contact us in the future should you need us again.
Page 1 of 226:
«
‹
1
2
3
›
»